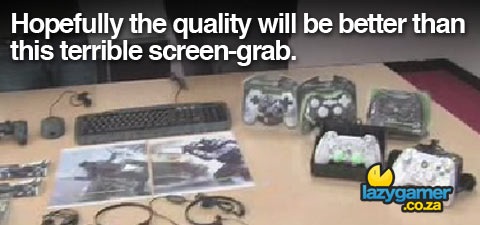 MadCatz managed to scoop up the license to make all of the official peripherals for the up and coming Modern Warfare 2 and it looks like the last thing they have done is disappoint.
This video takes us through all of the peripherals and accessories that you can use to pimp out your console or PC whilst pwning n00bs online. They have a little something for everyone, from custom controllers for PS3, Xbox 360 and even PC to Faceplates, controller faceplates, custom headsets and even more.
It really is quite ridiculous to see the amount of awesome stuff that will be available to fans of Modern Warfare 2. If you haven't already done so, you can also check out the full list of peripherals posted up by Faheem yesterday by clicking here.
You are going to want to check out the video after the jump to see it all with your own eyes.
[Thanks to Flameboy for the tip]
Last Updated: August 27, 2009