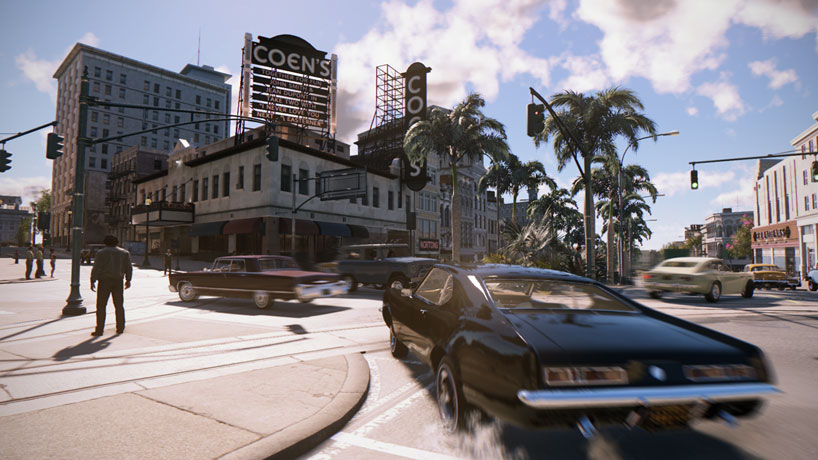 Mafia III was a massive surprise at Gamescom last year. Not because it wasn't expected, but because I didn't expect it to look that good on the day it was revealed. Turns out that 2K has been boiling Mafia III in the pot secretly for some time now, so much so that they're confident that it'll be out in 2016. But out in April? That would be a whole other surprise.
Turns out that it's a possibility though, with many retailers in the USA listing the same late April date for the third-person open world sequel to hit shelves. Best Buy, Gamestop and Amazon have all listed Mafia III with an April 26th release date, which of course falls on a Tuesday – the traditional day for new game releases State side. Normally it's just one retailer who blunders, but to have all three retailers list the same date is too coincidental to ignore.
Responding to questions via Gamespot, 2K declined to comment on the rumour and simply reiterated that Mafia III would be launching during their new fiscal year – which just so happens to start on April 1st.
"Mafia III will release in calendar 2016 during Take-Two Interactive's fiscal year 2017. No official release date has been announced at this time. It is common practice for retailers to list placeholder dates before an official release date has been announced due to the requirements of their operating systems."
Still, it would be a rather odd release date given that it's only three months away. Mafia III was only revealed last August, and late in December most of the public got their first look at gameplay since then. It would be interesting to see the game launch with such a limited window for marketing, but it would manage to miss the hustle and bustle of the Q1 rush, while only really going up against Uncharted 4. I personally wouldn't mind it that soon either.
Last Updated: January 7, 2016