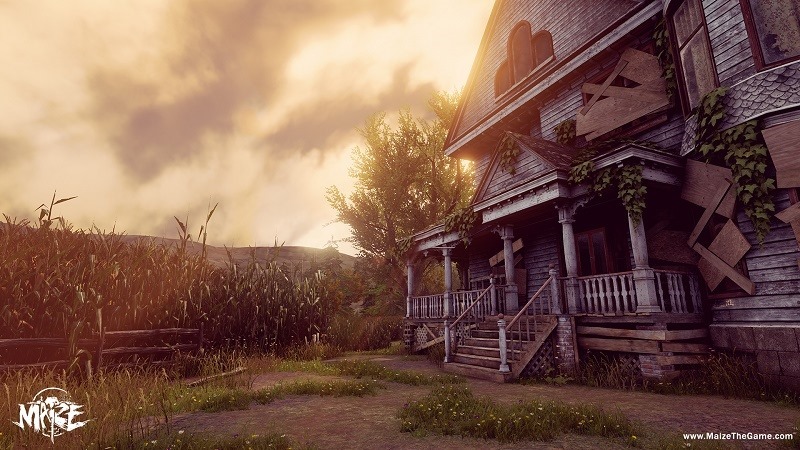 You might read the title of this article and think "gee, Maize sure seems corny." Honestly though? I think this new first-person adventure title from Finish Line Games (via PC Gamer) looks a-maize-ing!
Seriously people, lend me your ears*. What's not to like about a game that has a premise like this?
Maize is a first-person adventure game about what happens when two scientists misinterpret a memo from the U.S. Government and create sentient corn. And that last sentence is pretty much the least ridiculous thing about the game.

Explore an abandoned farm and a not-so-abandoned underground research facility as you uncover the mysteries around Maize, and possibly learn a bit about yourself along the way. Or maybe not.

With a colourful cast of characters and an absolutely absurd world, Maize offers up a unique experience that keeps the surprises coming. Seriously, they're everywhere.
If any of that appeals to you in any way (it certainly does to me), then you'll definitely want to check out Maize's launch trailer. It features said sentient corn, and even a robotic Russian bear!
Immerse yourself and explore Maize's fully-realized environment, featuring a cornucopia of areas to explore (see what we did there?).
Solve environmental puzzles that get more and more absurd the further you delve into the adventure.
Uncover the secrets of Maize's world, as you try and figure out what it is the corn really want, aside from a very good nap.
Meet some friends and enemies along the way, which include a very small grumpy Russian robot bear and an unhinged corn stalk who's a bit of a jerk.
Interested? If you are, Maize is now out in the wild, and until the 8th of December, it's on special. Its corn madness can be yours for 10% off, at a price of R197.10.
Will you be buying it? I really am tempted myself. There's something about the game's wacky humour that really makes me think I'll love it! Reviews thus far seem pretty positive. Maize has 56 yays, as opposed to just 7 nays. That's good, right?
*Corn-gratulations – I lead you here just to make you read another pun.
Last Updated: December 5, 2016