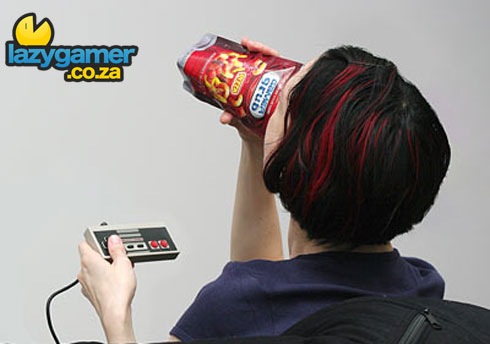 An e-mail found its way in to my mailbox this morning that caught me pleasantly by surprise. We all know that PC gamers are hermits who lock themselves in their houses, shunning sunlight and the outside world, right? What better way to entice them in to stores to buy games than to bundle those games with delicious sustenance?
Makro have in fact done just that, and you can get two of this year's best games to date in tasty combos. Check it out, after the jump.
Pick up either Mass Effect 2 with a 4 pack of Red Bull, a Margherita oven Pizza and a slab of chocolate for R379; or BioShock 2, a 4 pack of Monster Energy Drink, the pizza and a bag of cheese curls. Perfect for those long-night gaming sessions!
These specials only pertain to the PC versions of each game – but I think it's a fantastic idea that I'd like to see more of. Now we just need Mr Delivery to start delivering games – and I may never need to leave the house again. Hey! don't you judge me..I am lazy, after all.
[Thanks to koldFU5iON for the tip]
Last Updated: February 23, 2010