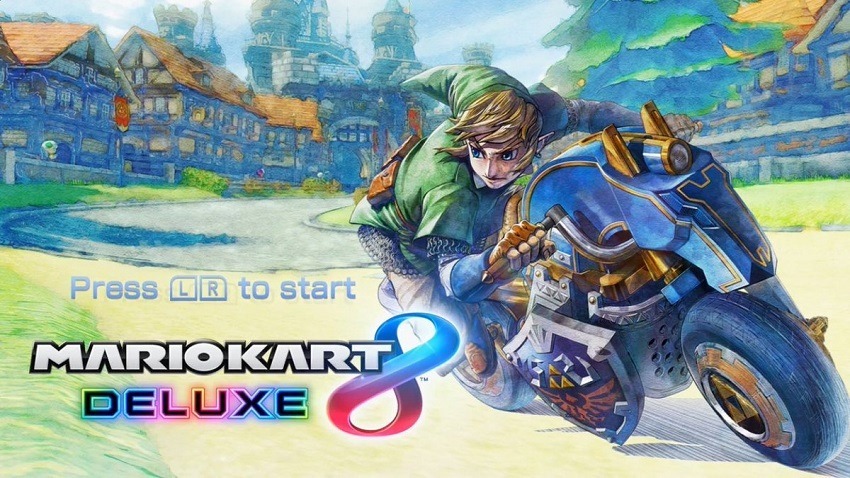 Nintendo's E3 Direct was pretty disappointing for many reasons. We never got a look at some highly anticipated new Switch games like Metroid and Bayonetta 3, and got very few updates for existing properties that might need a kick in the rear. One of those has to be Labo – the cardboard-based toy that Nintendo launched for younger audiences and tinkerers alike in April. The wave of excitement for Labo seems to have crashed faster than it rose though, but at least today you have one new use for that cardboard taking up space next to your Switch.
One of the main questions I had around Labo was if Nintendo would plan to integrate the technology into existing games. Today, that's exactly what's coming to Mario Kart 8 Deluxe. After a small update you'll be greeted with a new Labo icon in the control options for the game, letting you use the cardboard motorcycle controller to directly take on Rainbow Road for a new type of Mario Kart experience.
Grab the Toy-Con Motorbike handlebars and race to victory! #MarioKart 8 Deluxe is now compatible with the Toy-Con Motorbike creation from the #NintendoLabo Variety Kit! pic.twitter.com/4bUYoTsdvC

— Nintendo of America (@NintendoAmerica) June 26, 2018
The trailer above certainly doesn't make it look like the most comfortable (or practical) way to play the highly addictive racer, but it's certainly a novelty that I would give a go. Nintendo hasn't yet spoken about what else they might want to do with Labo, but Mario Kart 8 support won't be the start and end of integration. Nintendo says that more games will start getting their own cardboard support in the near future, so here's me crossing fingers for a weird Splatoon fishing spin-off for me to sink my hooks into.
Along with support for new games, Nintendo is hosting the second Nintendo Labo competition for creative cardboard engineers. Entrants in the best games and tools categories for each can win some prizes, so check out the terms and conditions if you're interested in giving that a go.
Last Updated: June 26, 2018