I was probably one of the first people to throw my hands up in the air in absolute disgust when Mario + Rabbids Kingdom Battle was revealed. It's an abomination, you see. The Rabbids are annoying as all hell, and shouldn't sully the sanctity of a Mario game.
But I'm apparently very wrong. Reviews for the game have been coming out, and the game's apparently a hit.
Says Gamespot, awarding it a 9/10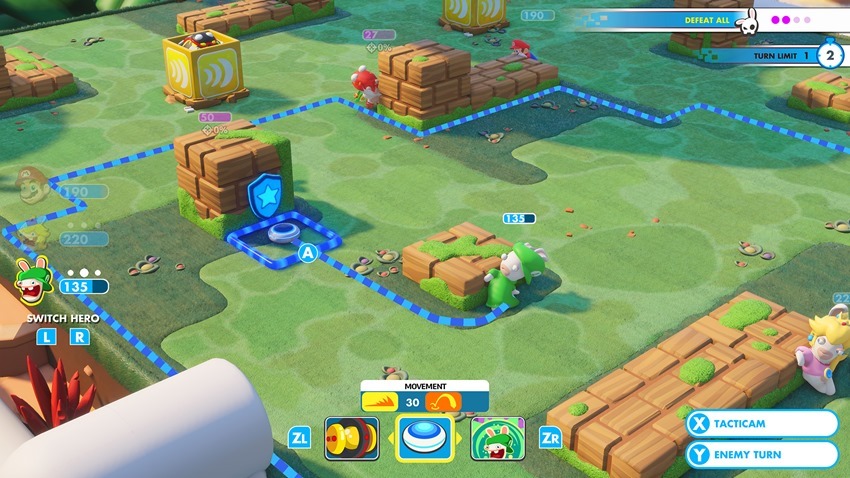 The unlikely collision of Mario and Rabbid franchises is delightfully charming, and features a deeply satisfying turn-based tactics system underneath its colorful skin.
Polygon's given it a similarly glowing review, giving it an 8/10: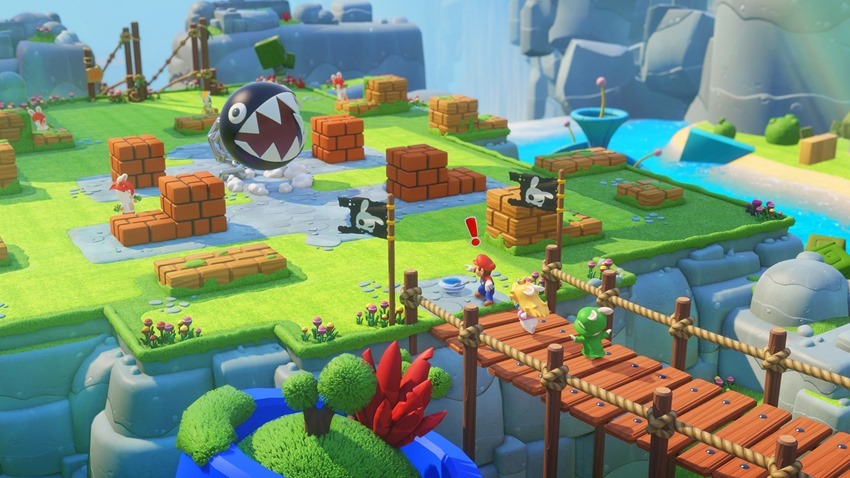 Mario + Rabbids manages to walk a narrow road, offering up a legitimately challenging squad tactics experience without alienating the family friendly Mario audience. While it doesn't quite have the full layer of spit and polish of an in-house title, Ubisoft comes damn close to capturing that Nintendo magic.
Gamesbeat gave it 85/100, saying that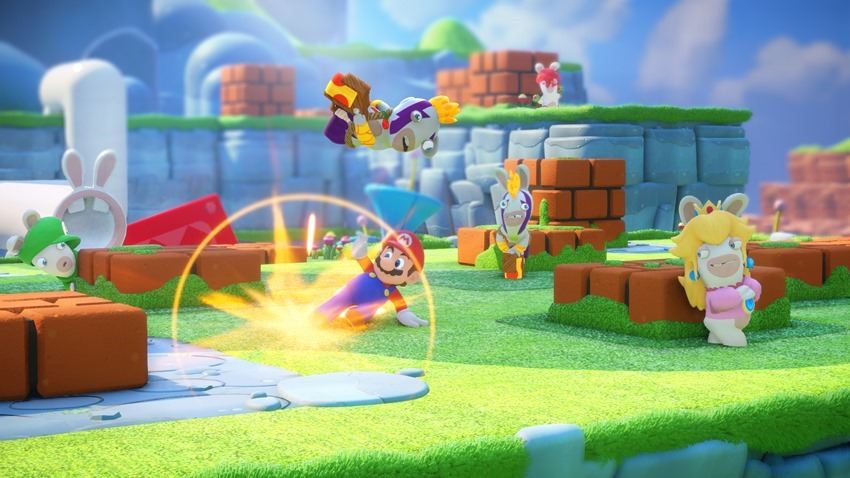 Ubisoft managed to turn a complex genre into a Mario-friendly experience that never insults the intelligence of its players. Instead, Kingdom Battle can offer a sturdy challenge. The Switch has had a great debut year, and Mario + Rabbids is another, if unexpected, excellent addition to its software library.
That's not dissimilar from GameInformer's 8.5/10 verdict: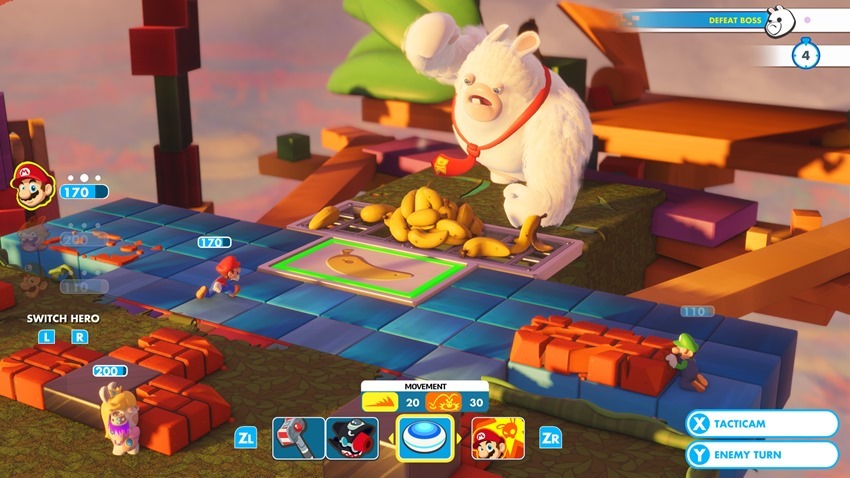 I was as skeptical as anyone when I heard the words "Mario" and "XCOM" uttered in the same sentence, but Kingdom Battle didn't just prove me wrong – it ended up being my favorite Mario game in recent years. Nintendo and Ubisoft took a big risk working together outside their comfort zones, and that risk paid off.
There are a few slighgtly lower scores, too. Destructoid wasn't as impressed, saying in their 7.5/10 review that: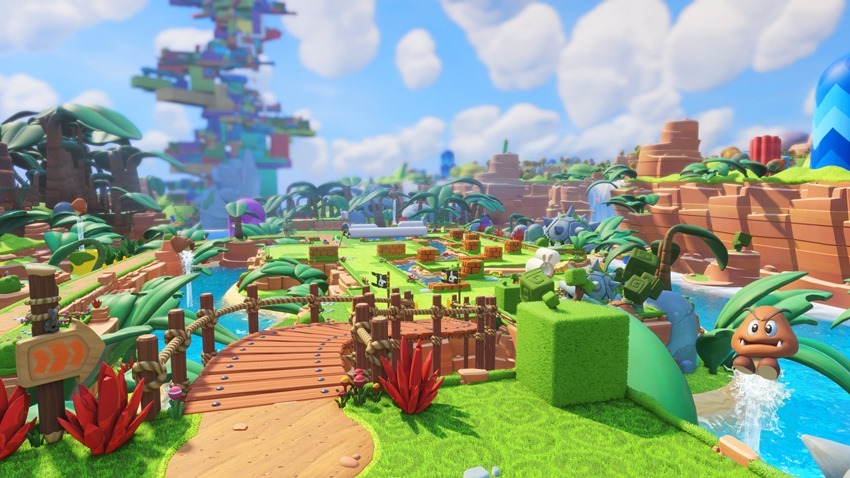 Mario + Rabbids Kingdom Battle's guts are impressive, but its main event feels like a [good] expansion for a fleshed-out strategy RPG that has more to offer than a great combat system. By the time it opens up halfway in and you really start to delve into the skill tree, it begs to be played. But until then both exploration and some battles feel like going through the motions in a "kinda sorta" tutorial way.
IGN says it's "Good" in its 7.5 review: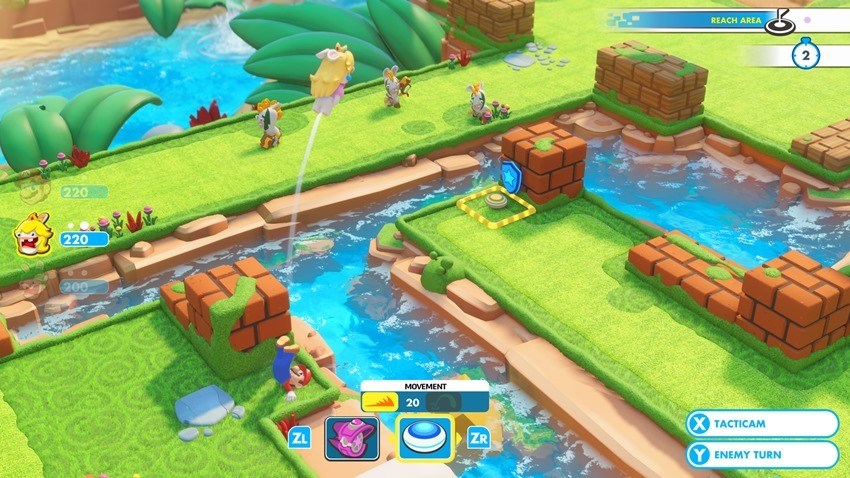 Based on its colorful world, beautiful animation, and source material you might expect Mario + Rabbids: Kingdom Battle to be "My first turn-based tactics game." But you're in for a surprise: even for XCOM vets some of its battles are challenging puzzles. Some of its tougher levels do devolve into a trial-and-error slog, but a good mix of enemies, objectives, and character abilities keep things interesting.
We'll have our own review soon – once we get over the fact that we're playing a Rabbids game.

Last Updated: August 28, 2017