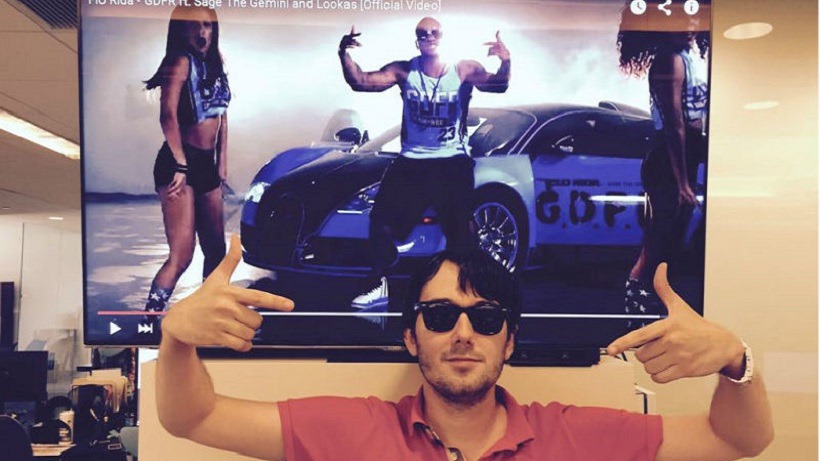 You may remember the snot-nosed brat CEO of a pharmaceutical  company who hiked up the price of an AIDS drug. You may also remember his short stint as a "transformative figure" in eSports. His name is Martin Shkreli. Now accused of securities fraud (accusations he says are baseless), Shkreli's destructive run in eSports has left several players and associates in debt after payments were not made. Unfortunately for them they may not ever see a dime as Shkreli has bigger fish to fry, namely the United States Government.
In May last year Shkrkeli showed interest in League of Legends. Being a businessman (albeit not a very good one), he decided to invest in a small team with the hopes of making the Challenger Series, League of Legend's second highest league. Let's have a quick look at this "transformative figure's" short history in League of Legends, all while under investigation by the FBI.
Odyssey Gaming
Shrkeli founded Odyssey Gaming in May last year with the hopes of getting this amateur North American side into the NA Challenger Series. He wrote on his new venture, "a tremendous opportunity to change the landscape of competitive gaming as we know it."
"By providing stable and sustainable employment for world-class gamers," Shkreli wrote at the time, "we hope to set the industry standard for the relationship between team members and the companies they partner with."
Unfortunately for Shkreli Odyssey Gaming failed to make it into the Challenger Series, but that did not matter to the young businessman… he still had a lot of money to throw around. Next came Maelstrom Gaming
Maelstrom Gaming
Instead of sticking with his initial team of more than capable coaches and players, Shrkeli instead decided to buy an existing team in the Challenger Series and instead merged the two teams. Not exactly a terrible idea since he brought along the players as well as his head coach Rohit "CurryshotGG" Nathani, a household name in League of Legends.
Unfortunately, once again, the team failed to make it to the League Championship Series (Riot's flagship professional league), and left players and Nathani unpaid. According to the Nathani's lawyer, Shkreli owes Nathani $35,000 for his time at Maelstrom Gaming.
Unfortunately for those who were caught in the wake of Shkreli in North America, his focus initially was not on their growth or development. In March, prior to forming Odyssey, Shkreli reached out to the European LCS starting a team which would ultimately qualify for the LCS. Next came Ex Nihilo.
Ex Nihilo
As mentioned Shkreli reached out to eSports journalist and well-known figure in European League of Legends, Ali "Alicus" Saba, and together the two built a team to qualify for the EU Challenger Series. The team, much like everything Shkreli has attempted, failed once again to make the Challenger Series, but using the "three-fifths loophole" Shkreli was able to buy out an existing team and qualify in their spot.
The "three-fifths" rule is basically in place to ensure that organizations who qualify for the LCS retain a 3/5 core roster in the competition. This means that players cannot qualify and replace members of their team with veterans. It's a rule enforced by League of Legends' developers, Riot Games.
Shkreli used this rule and bought out three ex-Copenhagen Wolves Academy player's contracts, making his team eligible for the league. He now had a team in the second highest tier tournament for League of Legends, who ultimately placed at the bottom of the log thus ending Shkreli's "transformative" days in eSports.
He left behind a trail of debt amounting to roughly $75,000, including a $27,000 bill for Saba who helped him form his European team. Saba, in an interview with The Daily Dot, discussed his unfortunate endeavor with Shkreli.
"When he first offered me to spearhead his esports project, I was happy to pursue the opportunity, expecting to develop as a human and a professional from the experience. Unfortunately, I quickly realized this was not the case. Martin does not understand the concept of responsibility, nor does he respect formal agreements."
According to Saba Shkreli has the following outstanding debts: Andy "Crazycaps" Walda ($4,500), Dan "Dan" Lünswilken ($4,000), Alexander "veleten" Olefirenko ($2,500) and Rytis "Ritix" Lekstutis ($410), and of course the mammoth $35,000 for Nathani and $27,000 for Saba. These figures were confirmed by the players to the Daily Dot.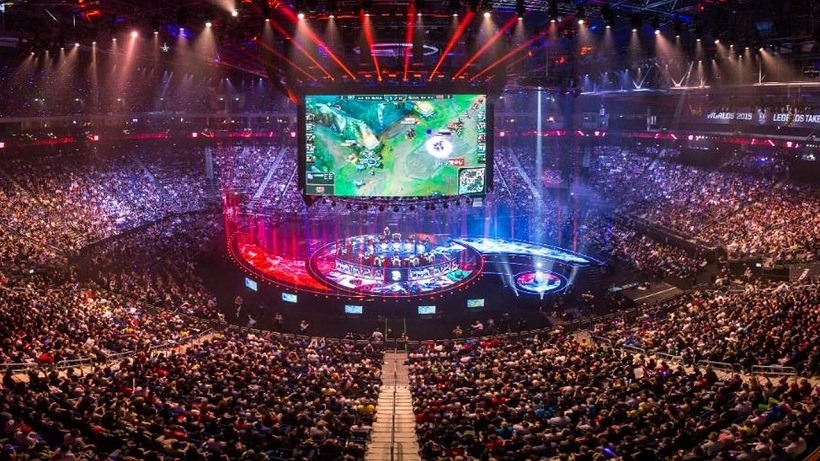 League of Legends World Championship finals.
The question now remains whether the legal proceedings will see any justice. With Shkreli tied up in legal issues with the United States it's going to be a rather lengthy and costly process of litigation. If you're struggling to see any logic behind the decisions made by Shkreli it's important to note that there is none. If you're ever interested in buying a team in any eSports you need patience and responsibility.
No team within its first year – unless you buy an existing team in the top tier – is going to perform to some warped expectation. Take a look at where Shkreli is now and use that as an example of terrible business decisions in eSports.
Like esports?
Check out esports central
Last Updated: February 2, 2016