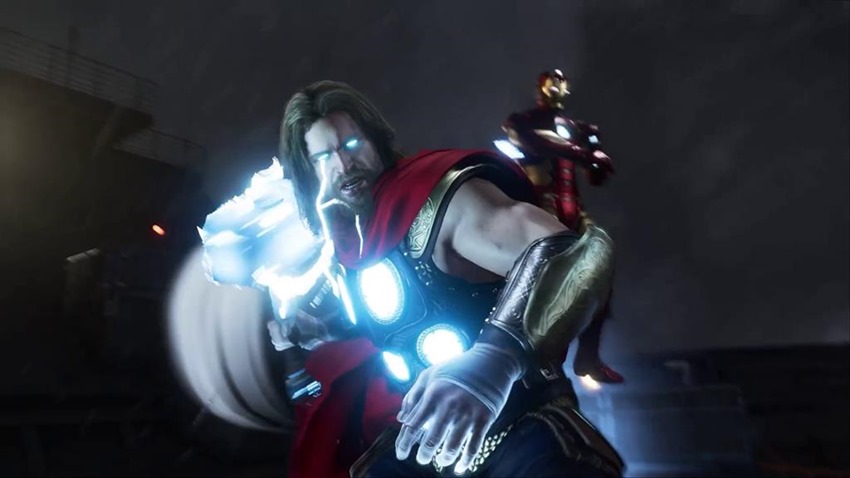 Avengers, assemble! A few days after it was revealed in action, and we've still got a ton of questions for Crystal Dynamics and Square Enix about their Avenger game. Why does Captain America have a dad bod? Does Tony Stark really think that he can make mullets fashionable again? Does Bruce Banner get a bulk discount on pants which rip just enough when he transforms into the Hulk?
All good questions if you've been it over the head with Mjolnir, but the real info that fans want from Marvel's Avengers, is some juicy details on the core gameplay. If Crystal Dynamics wants to create a game that can last for years after launch, then the character action needs to be heckin' appealing. With a full squad of Avengers arriving on launch day and more planned for a free release in the months to come, Crystal Dynamics is betting that the real appeal for Marvel's Avengers will lie in not just one hero, but all of them.
"We have a bespoke single-player campaign that is designed to be one of those single-player experiences where you bounce between the different heroes," Crystal Dynamics' head of studio Scot Amos said to Game Informer.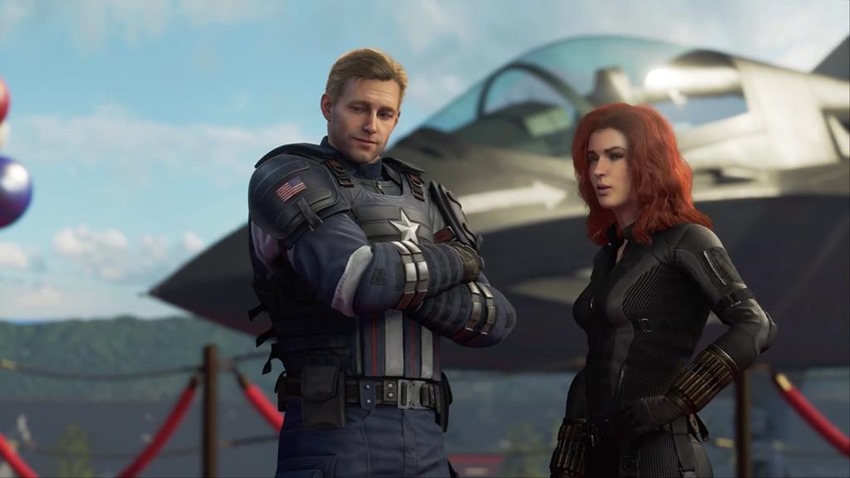 You get just a piece of them. That acts like the beginning of the game. This is just to get the world up and running. As you go through that bespoke campaign, there will be missions that are tailored for certain heroes. They all string together in a full arc, but you're effectively unlocking those heroes. And then we have a much broader world where we're going to play with this other story arc or this other mission path, that opens up to whatever heroes [the player] has.

All that content, that's out there for co-op is also playable single-player. We have made this massive world where we're going to keep adding more missions and more regions and more superheroes. I can play 99 percent of that single-player, but there are also pieces that we encourage you to go play in multiplayer, and that actually do further the story.

Then you can go back to that single-player campaign when you want to. We're trying to thread that very, very delicate tightrope of a bespoke campaign, and lots of branching missions and stories that are all still tied to the narrative and the individual hero narratives, and then you have co-op stuff that will be added past that.
So what makes each hero handle differently? Character, powers and the ability to mix these abilities up on the fly to create devastating new combos. "Every hero has their own skill tree," Amos explained.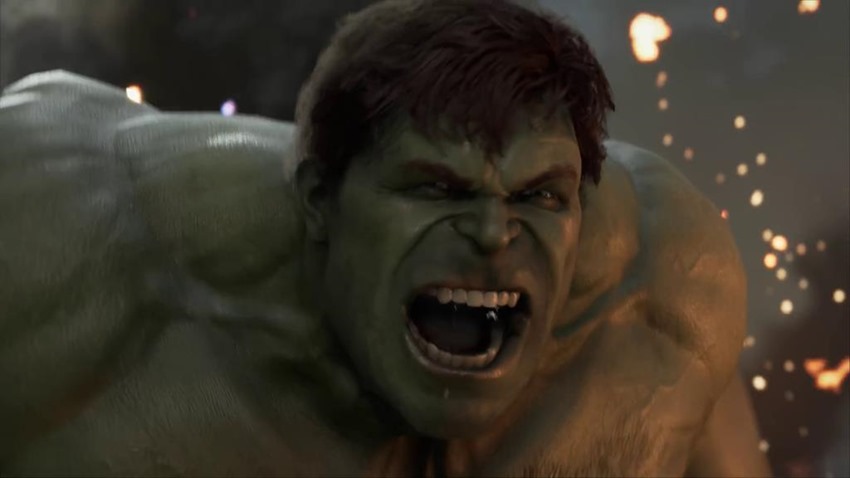 They have a mix-and-match of skills that you level up through the game, when you invest in those heroes, we give you the chance to say how you customize your character skill tree. So we'll talk more details about that later, but that idea of your Widow can be different than my Widow; customizing looks, customizing skill trees, and customizing gear as well.

We have gear that's per hero, and you'll be able to go out and find all it. You can say, 'Hey, you have a completely different set of stuff than I do.
In case you were also wondering how Marvel's Avengers ties into the narrative of Marvel's Spider-Man, here's your answer: It doesn't. Kind of. VAGUE ANSWERS! "When we talk about universes or Earths or anything like that, that actually is something that Marvel is very much – they keep us honest, I'll put it that way," Amos explained.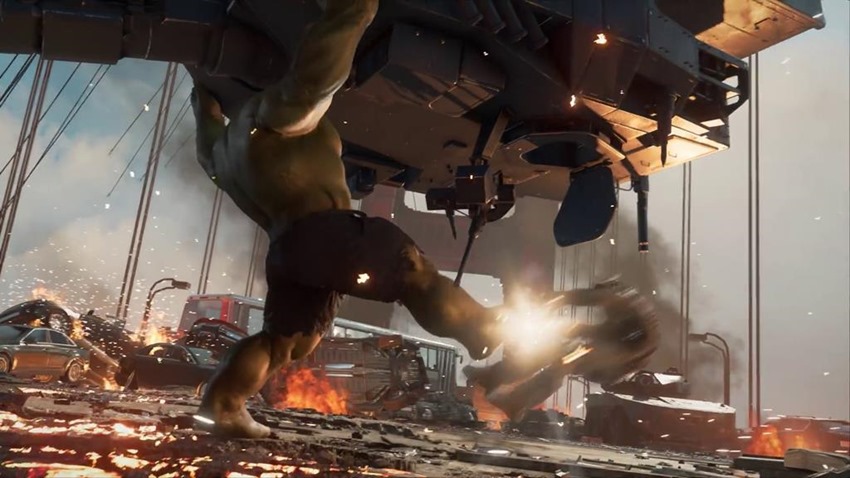 Bill Rosemann at Marvel, his job is to help make sure that all of these worlds play nice with each other. What we're explicitly saying is that this is Marvel's Avengers, this is our world. This is what we're going to focus on. That's what we're going to talk about today.
Which means that if any one game is a bust, it can be quickly swept under the alternate dimension rug. Probably. Marvel's Avengers is out next year on May 15 for PC, Xbox One, PS4 and Google Stadia.
Need more E3 in your life?
Check out our E3 2019 portal
Last Updated: June 12, 2019