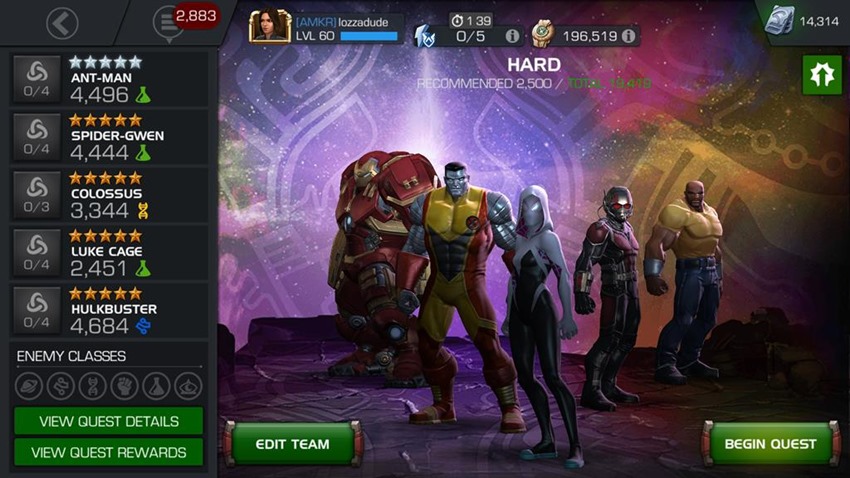 There's a certain sense of quid pro quo between mobile game developers and the consumers that they cater for. People don't want to pay for games on a tablet or a phone because reasons and developers kind of do need to recoup their costs in some form of monetisation. Usually, that involves plenty of microtransactions and cunning limits on just how much of a game is playable at a time. Think Final Fantasy Brave Exvius' NRG system and you've got an idea of what I'm talking about here.
When it works, there's a solid symbiosis between the consumer and the developer of a game. People essentially get a free sample of what's on offer, studios get to earn back their investment with sales of in-good items and everyone wins when the model is monetised in a manner that doesn't feel exploitative. In a perfect world, every game rises to the challenge.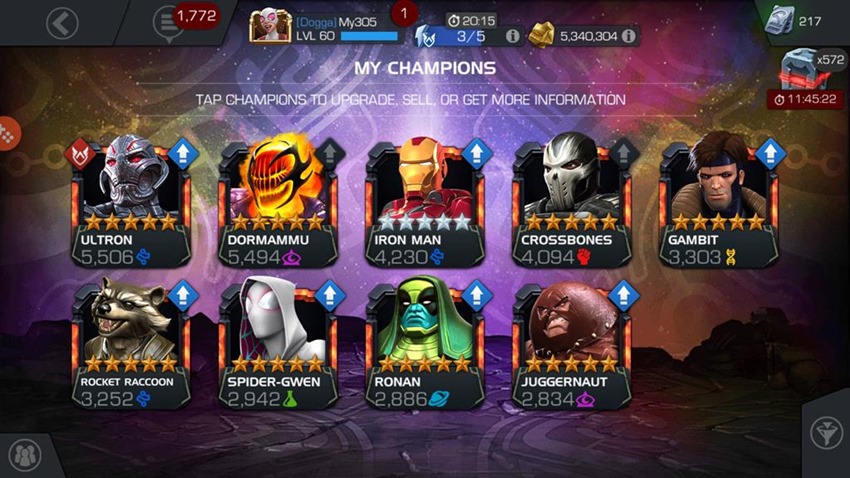 Unfortunately, this is not a perfect world and at least one high-profile game has its fanbase fuming lately with its lack of support, pay to win mechanics and updates that are capable of literally burning your phone out. Before I get into the meat of this post, I just want to first say a huge thanks to Ed Malone for bringing this story to my attention and dropping an entire vault of links and research on my head. Highest of fives to this dude.
Pay to win?
Right, so what's the game in question? Marvel's Contest of Champions, a free to play fighting game on mobile. The concept is simple enough: Players collect heroes and villains, assemble a team and then send them into battle. If you've played any of NetherRealm's mobile fighting games, it's almost the exact same formula here for mobile fisticuffs and it looks kind of great.
You've got icons like Spider-Man and the Hulk, villains like Ultron and Loki, and the usual energy limit applies to just how many matches you can play at a given time. Quick fun, suitable for a lunchtime diversion. You can also level up your characters, grind away for better characters and take part in global events. Sounds solid, right?
Not exactly.
The Kabam-developed game currently has several massive issues plaguing it., which so far includes constant server issues, overpowered characters introduced to the roster who take pay to win to a new level and in-game deals for bundles that are stupidly expensive. One of the more major issues present right now, is a recent update that has resulted in several iPhone models to overheat, possibly damaging the battery inside permanently.
This isn't just a case of an older model of iPhone not being up to the task, as the Contest of Champions forum is filled with complaints from people who happen to have Apple's most powerful device in their hand.
"Battery burned out quick for me and the old "SP not happening when you hit the button (on iPhone X)" seems to be happening often today. Also, had the game freeze when I was trying to switch to main menu from War map, and phone was unresponsive when I was trying to swipe out of game for about 15-20 seconds. Once I was able to swipe out, I force closed the game just in case," dK0i wrote on the forums.
That battery issue extends to the performance of the game itself, resulting in a laggier and more broken experience, as detailed here and here by numerous complaints. That alone is bad enough, but Kabam's response to the issue? It's merely a "minor inconvenience" and the studio is not to blame for the problem, with the developer instead claiming that the battery dilemma has been fixed after a recent beta.
Dozens of complaints, paint a far different picture.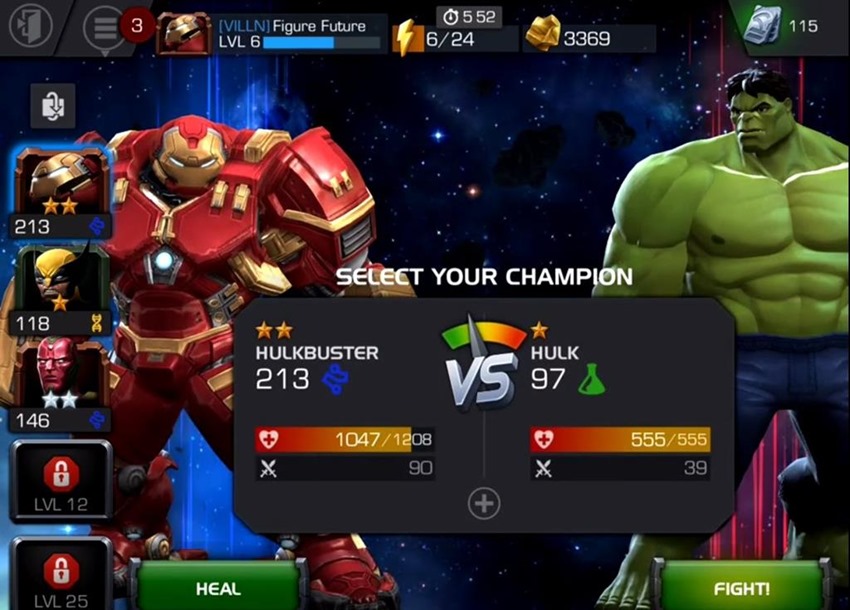 It gets worse for Contest of Champions as even when the game doesn't pose a risk of destroying your phone battery, it still happens to be beset with numerous problems that seem to go unresolved not just for days, but for months at a time. One example of this is of an Iron Man variant being overpowered on defense, with fans complaining of this back in June and still seeing no progress at all in August on rebalancing the character to provide a fairer sense of challenge.
Then there are reports of Kabam dragging their heels to even acknowledge issues of in-game lag, issues on Android devices and high level enemies having a suspicious habit of being able to turn the tide on battles which cost players plenty of time, resources and effort. But hey, that's a problem which can be fixed by throwing a stack of money at your screen, right?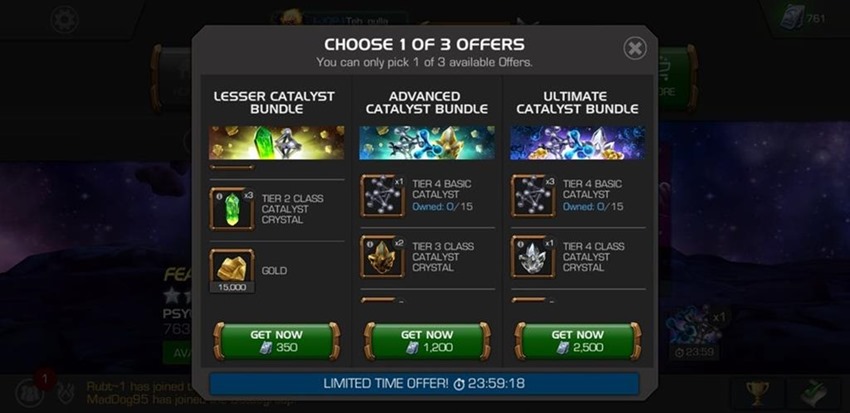 Well I hope your wallets are deep! Contest of Champions offers plenty of character bundles that feature heroes and villains who can be bought and powered up…for a price. Examples include a bundle for Vision that's works out to $600 in cold hard cash, and that doesn't even include the materials needed to level the character up properly so that his stats can be maxed out.
It's a disgusting spear aimed at the largest whales in the freemium market, an attempt to harpoon extra dollars that is all kinds of predatory and goes so far as to charge players $100 for a chance at a random champion. Contest of Champions has an in-game currency of Units, which ranges in price from expensive to ludicrous.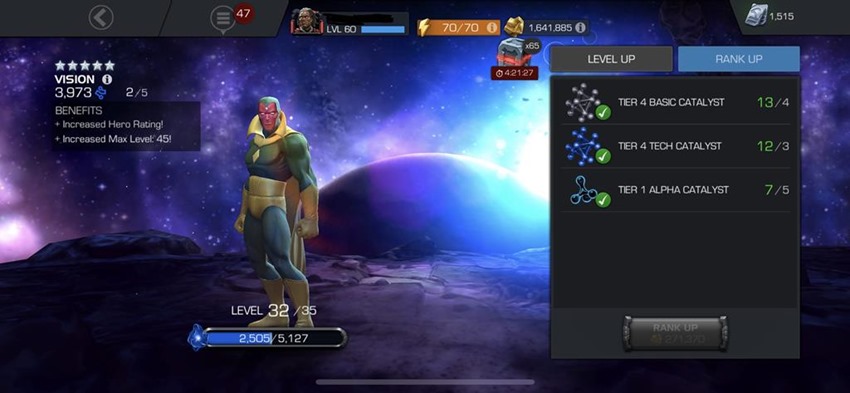 All of this, and fans say that Kabam doesn't just take their sweet time on fixing problems…they flat out ignore their community entirely and regularly give them the cold shoulder. "Let me start off by saying I really love this game. I haven't been playing that long, but I've done my best to get as close to the top tiers in as little time as possible," Epoplive wrote on the Contest of Champions forums.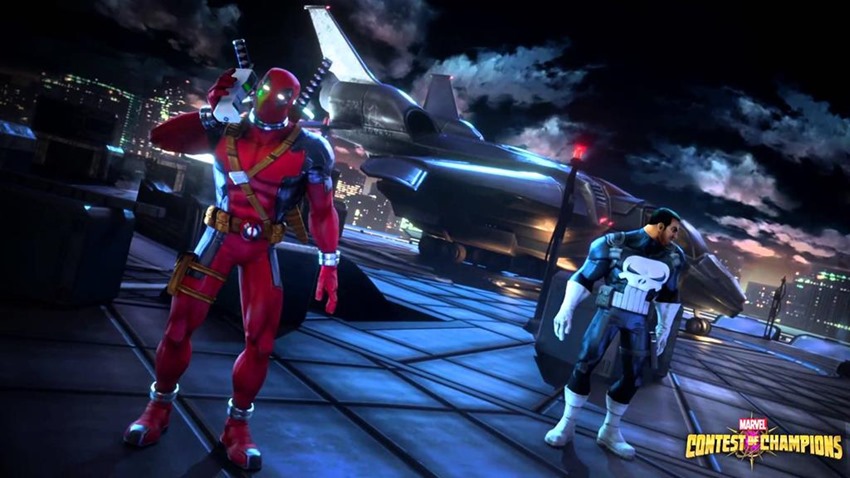 I'm not a whale by any means, but please….do check my purchase history and you'll see that I've spent a significant amount. The only reason I say this is because I would like you (Kabam) to read what I have to say and take it seriously.

The way you guys are handling this game is seriously disturbing. I am a software engineer, I've worked for game companies, a fortune 5 company, internet service providers, and more. You guys are by far the worst company I've ever seen at interacting with it's customer base. Since I started playing about 9 months ago, I've seen the player base get more and more upset with each patch you release.

Initially my thoughts were that the community simply doesn't understand your position…as I said I write software for a living and I know how hard it is to release software that gets run across such a wide variety of devices. I know that some of the bugs that pop up were likely not things you were testing for….many of them seem like unintended side-effects, and I can understand that. For the life of me though, I can not understand the way in which you are handling this phone overheating/lag issue that many of us are experiencing.

Fixing this should be your first priority…not releasing new champs, new content, and changing existing game modes. I'm lucky in that my experience has been a warm phone, extremely poor battery performance, and in-game lag. I can at least still play arena as long as I constantly have my phone connected to a charger.

As a player, it feels like you don't appreciate us at all with the lack of communication on your part. Yes, many of the people in the community come at you in a way that must be extremely frustrating to deal with…but try to have some empathy and see where they are coming from. We just want the game to work well…there have been times when the game was working probably as close to flawlessly as it could…but the last few months have been about as far from that as I have seen since I started playing.

Instead of taking some time to address the current batch of issues, you decided to bring back the game mode that has probably caused more problems than any…dungeons…and I simply cannot understand your thought process here. The community is already frustrated with the existing issues, and now we're back to the same outages that plagued the game during the last set of Infinity Dungeons.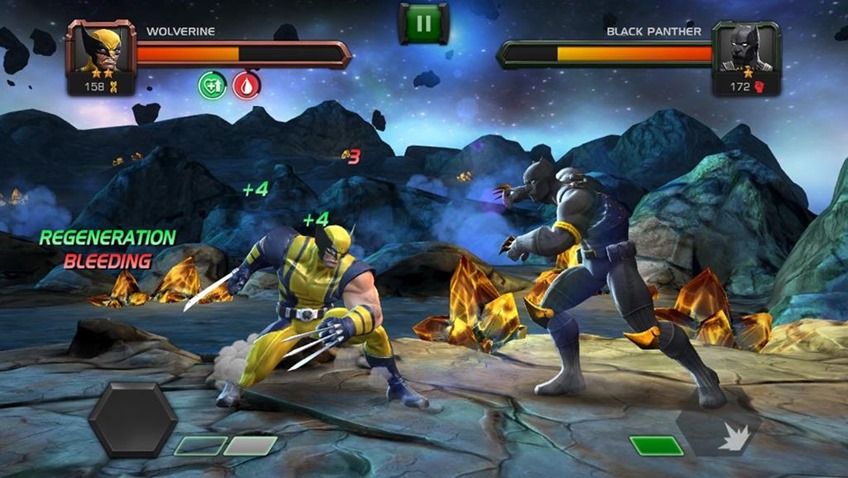 This is just an insultingly brief look at the mere tip of the iceberg of problems that players have had to deal with in Contest of Champions. Arena battles that promise the world and deliver only lag, out of control microtransactions and a lack of empathy to the people who keep the Contest of Champions community running on a daily basis do not paint a flattering portrait of a game which received rave reviews and support when it first launched.
I've emailed Kabam to get their side of the story on all of these issues running rampant, but if the stories above are any indication? I'm not expecting a response from them for quite a while.
Last Updated: September 11, 2018