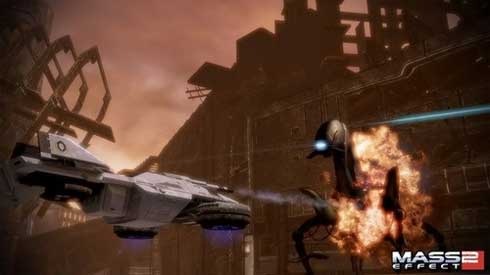 Everybody's favourite sequel to a space RPG called Mass Effect will be getting its next bit of DLC towards the end of next month – via the game's Cerberus network, which rewards people who purchase the game new.
As with all DLC so far, it'll be available at a price that's hard to argue with – absolutely free, provided you're on the aforementioned Cerberus Network.
The downloadable mission pack has absolutely nothing to do with those silly team-building exercises. It does however feature 5 new missions that'll be focused on the Hammerhead heavy assault vehicle, that "hovers over the battlefield at up to 120 kilometers per hour and features a guided missile system ensuring accuracy even during aggressive maneuvering." I just hope it controls better than the Mako.
I'm pretty excited – anything that'll twist my rubber arm to get me playing Mass Effect 2 some more is a winner. If you haven't picked it up yet, why the hell not?We thought it was pretty gosh-darned awesome, and if you don't play it, you're missing out on one of this generations finest games.
Source : Bioware
Last Updated: February 26, 2010