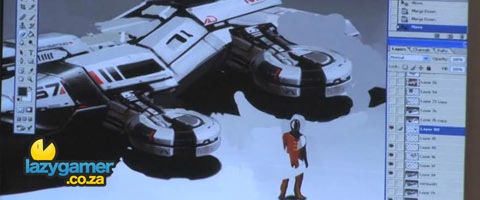 So, I don't know about you people, but I spent most of this past weekend playing Mass Effect 2 and it would be an understatement to say that I am impressed with it.
For everyone else who is enjoying the game, I have some great news for you that comes in the shape of DLC. In an interview with IGN's Project Manager, Casey Hudson, Bioware have stated that they plan on releasing a ton of DLC for the game, and not the crappy kind of DLC that they released for the first game.
The first games' DLC was beyond disappointing for me, but if you have played Mass Effect 2 already then you will know that Bioware seem pretty damn good at learning from their mistakes.
More after the jump.
Here is what Bioware's Casey Hudson had to say with regards to the DLC.
"We are already at work on Mass Effect 3, building the first bits of the story, putting that together but there will be great downloadable content throughout the time that Mass Effect 2 is out there while people are waiting for the third one. You'll always have great stuff.

New adventures to play. New things to do. We don't have anything specifically announced yet, but we basically plan for DLC pretty shortly after the release of the game and then a pretty intense schedule of downloadable content throughout. This is one of the big improvements that we've been able to do for Mass Effect 2. Lots of DLC and lots of really high quality DLC that players can look forward to."
If they put a good deal of effort into the DLC then they can definitely consider me a customer. I'm twenty hours into the game and the thought of it ending makes me a sad panda, this should fix that problem right up.
Last Updated: February 1, 2010