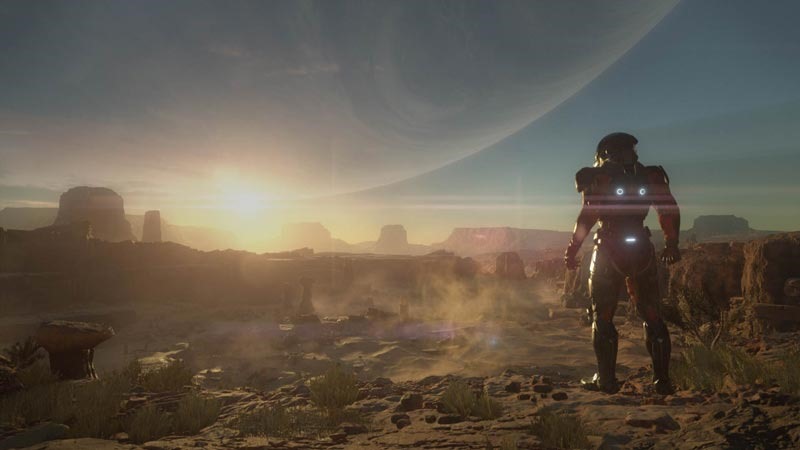 Say what you like about Mass Effect 3's original colour co-ordinated ending scheme, but that game did not drop the ball when it came to multiplayer. Sticking players together instead of at odds with one another, that multiplayer option was a tense game of escalation that kept the action going for many, many hours after the end credits had rolled on the main campaign.
It's an aspect of Mass Effect 3 that I fondly remember when I'm not huddled in a shower and crying about losing Tali, a more dynamic quick-slice of action that leveraged the best of the franchise into an enjoyable after-hours activity. And that feature hasn't been forgotten as Mass Effect Andromeda has begun fine-tuning its development. In fact, it's a key factor in the design influences of the latest game.
"I think the first thing everyone will notice is how dynamic it is, "Mass Effect Andromeda producer Fabrice Condominas said to Game Informer.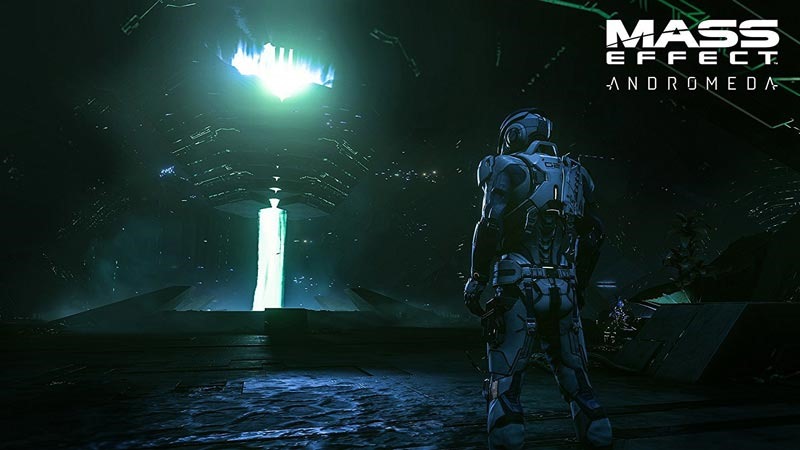 Everything is more fluid, dynamic and fast-paced. The controls are also more responsive and obviously there's a lot of inspiration from Mass Effect 3 multiplayer. I think there was a sheer pleasure when you played the multiplayer, pure fun in some of the layouts that were done, less predictable. And we wanted to capture, including in the single-player experience.

And we did that with a number of mechanics. The most obvious one will right away, be the jump. It's not a permanent rocket that you can fly around with, there's a beginning and an end to it. There's really a curve, a momentum curve that is based on when you do your input. Yes you can hover, so for example when you jump it gives you time to see the combat layout and even shoot at enemies.

Also with progression, those things change and evolve. You can jump further, hover longer etcetera.

And from multiplayer we also took the idea that enemies and creatures can spawn in different places on the layout, not necessarily facing you. The idea is to keep constantly the momentum, and you keep moving. When you stop moving, that's for a very specific reason, you need to recharge shields, heal or there's just too many people and you need to check on that flank.

Whatever it is, it's a very specific reason and we even pushed by adding some destructible aspects in the environment.
I'm down like a clown for that direction. The action in the Mass Effect 3 multiplayer always had teams on edge, as players had to juggle numerous factors into consideration as they fought to survive. For a game that carries that theme proudly into uncharted territories, it sounds like a wise design decision. Now if you'll excuse me, I need to go cry some more over my loss of Tali.
Last Updated: November 17, 2016