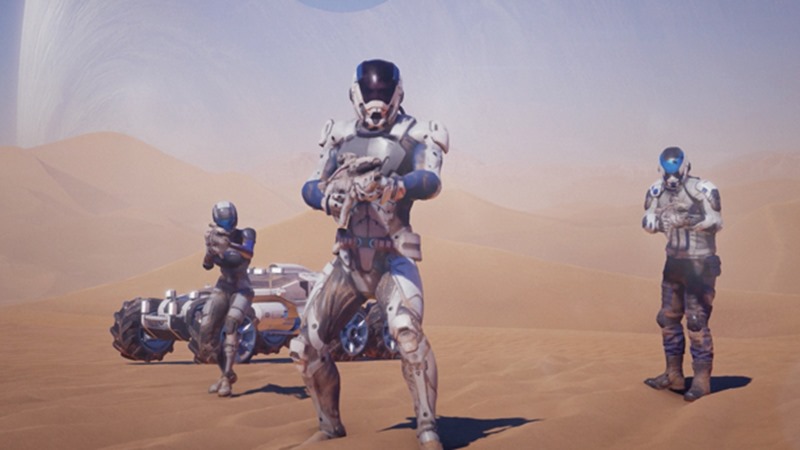 Like most people of my generation, I'm easily distracted and no dammit I'm not about to make that same squirrel joke again because right now I have my hands busy with these appendages from my Transformers Combiner War toys and they're just so much fun if you like to fidget and…where was I? Oh right, distractions.
In video game parlance, this usually comes in the form of side-missions. Optional quests which don't carry that much weight, but they do offer plenty of rewards and other opportunities. Usually. Ye olde Mass Effect games had plenty of those missions, whether it involved a trip to the surface to kill anything that rhymes with beeper or to hurl all manner of satellites into the face of a random planet to dig for numerous metals.
Side missions will of course return in Mass Effect: Andromeda, and they're going to be "much more optional" this time around. That's the word according to director Mac Walters, who told Game Informer how Bioware plans to mix up the formula this time around, including the loyalty missions that'll allow players to know their crew members better.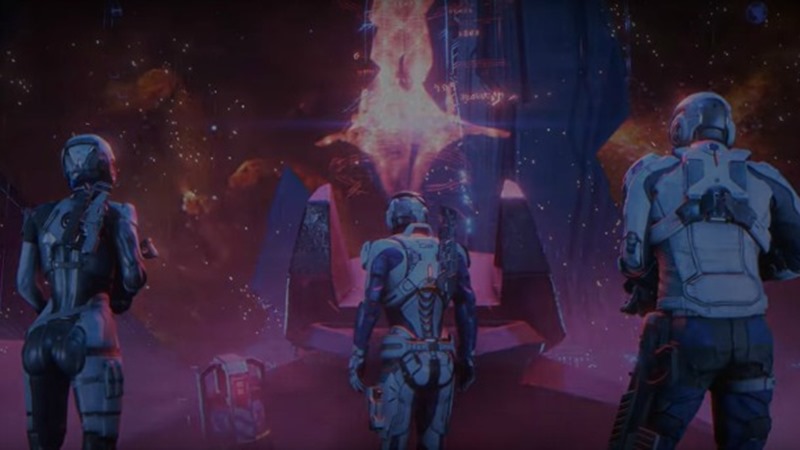 "On most planets there is some level of hostile force, and usually that will be represented by enemy bases or hideouts or whatever you want to call them specific to that planet," producer Mike Gamble added. "These bases are pretty lengthy to take out, so if you approach one, you want to be prepared before you into it," Walters said.
It's fun, because there's a combination of systemic and scripted stuff in there. If you tip off too many enemies, the alarms start going off and you have to shut them off. And there's usually narrative tied around it.
You won't just be introducing a few grunts to your biotics however. There'll be some bosses to fight, who range in size from big to oh sh** in Mass Effect: Andromeda. Bosses that you might want to prepare for, as they won't be holding anything back. "You'll find creatures and encounters that are so far over-leveled to where you're at naturally on these areas and you can tell right away," Gamble explained.
We have a lot of other things like that, where you'll know that you're not ready for this, but you'll know you want to come back.
Planets will also be home to plenty of good ol' loot, offering players the materials needed to craft better gear and weapons after a quick scan. "Scanning is one of the most important exploration tools you'll have in the game," producer Fabrice Condominas said.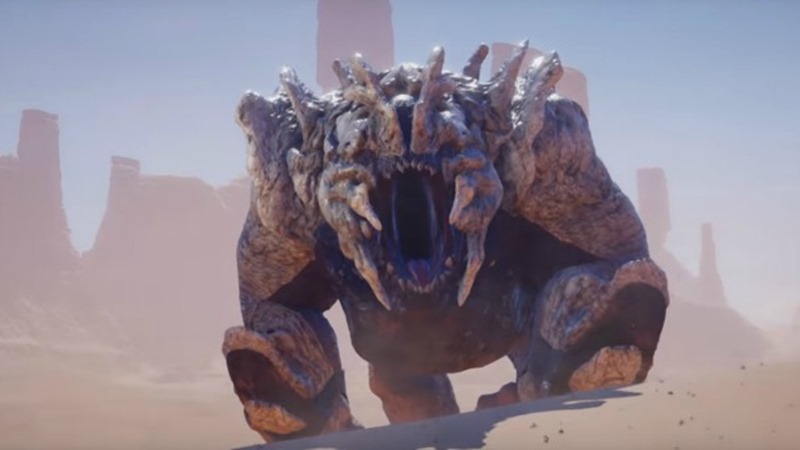 You're in a new galaxy; there are a lot of things where you just have no clue what's going on. The scanner is a way to capture what is in your environment, send the information back to the Tempest to analyze it, and find those clues that we add to the codex, which might also give you access to crafting pieces, for example.
Sounds good! You can't go wrong with options, something that Mass Effect games have always provided (On an RGB spectrum lolMassEffect3JokzKbai). Expect more details on Bioware's big sequel next week at the Game Awards on December 1.
Last Updated: November 24, 2016