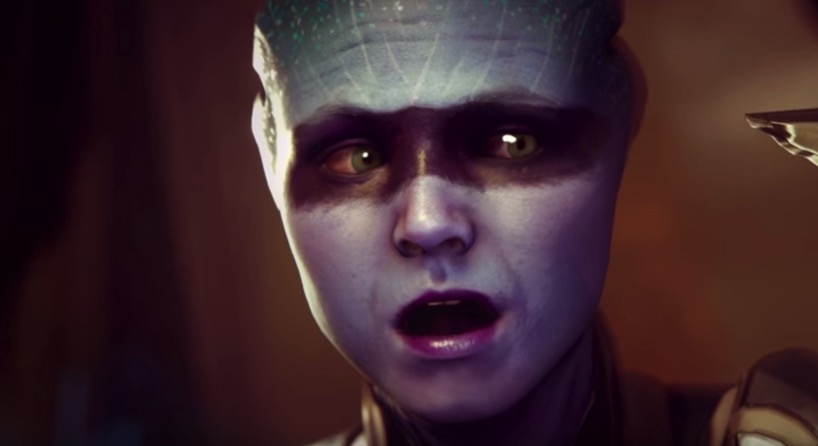 We already know that Mass Effect: Andromeda takes place in a galaxy far far away. No, not like Star Wars far far away, Andromeda is just far away from the Milky Way. However, thanks to being so very far away, and the time it takes for space travel, the events of the Mass Effect trilogy won't quite impact on Andromeda. But it will in some ways. Okay, let's just let BioWare boss Aaryon Flynn explain – he makes more sense.
Speaking Eurogamer, he explained:
We want this to be a new story and it would be very hard to say it's a new story but also that you need to understand how [the past trilogy] ended.
[…] We've done it in such a way that allows all of those decisions you made to remain intact in the canon of the universe, but also allows a new story to begin.
[…] There are no green-skinned people, to be clear.
Mass Effect creative Mac Walters goes on to say:
It's important for us to have elements from the Trilogy for fans to have in the background. Ultimately this is intended to be a fresh story, but we want to have things for people to find and go 'oh, I remember that character'.
There's a coalition [of Milky Way races]. We needed to find a way to make sure certain species you're familiar with come along with you on your journey to meet new ones. As in the tradition of Mass Effect, there will be certain people working together happily, and certain people working together less happily.
Okay, so the ark probably leaves before the ME3 ending, meaning that those choices don't quite change what happens all the way off in Andromeda. I like that there will be some familiar faces and races, but that this really is a journey off into the unknown. Besides, after all the controversy surrounding the ending of Mass Effect 3, it's pretty fitting that BioWare is working to forget about it.
As for hearing more about the game, it seems we will have to wait for quite a few more months. Don't expect to see much coming out of Gamescom – the next time BioWare will show off anything substantial will be in November. Yet another reason for me to looking forward to N7 Day.
Last Updated: June 21, 2016