The Evetech Champion's League is one of South Africa's newer eSports competitions. The tournament has invited four of South Africa's top CS:GO teams with two more joining via an online qualifier during one of South Africa's toughest years in terms of competition. Competitive stakes aside, today the Evetech Champion's League announced their talent lineup for the event. This group of entertainers will take you through all the action as it unfolds, and there's a bit of a twist this year.
The usual suspects will be responsible for taking you through the action.
"The Evetech Champion's League panel will be hosted by decorated competitive battlefield player turned shoutcaster Barry "Anthrax" Louzada while casting duties will be handled by nAvTV talent's Matt "Haze" Stott, Adam "Wham" Postepski, Michael "Axtremes" Harmse and Nathaneal "Burning Red" Slabbert."
Anthrax has a rich history in eSports, coming from background of Battlefield 4. He not only captained the side that won the ESL Nation's Cup, but also revived the Battlefield shoutcasting scene once he'd hung up his mouse and keyboard. Anthrax made the smart move changing from Battlefield to CS:GO where he has continued to put in countless hours of work as he made the switch. Joining him will be WhaM and HaZe, slowly becoming South Africa's top CS:GO shoutcasting companions.
Both WhaM and HaZe recently completed a weekend of exciting shoutcasting at the ESWC South African Qualifiers where they impressed both local and international crowds with their entertaining commentary and unrivaled synergy. The final pair, BurningRed and Axtremes, are a couple comprised with a man who started it all, and a new player in the game. BurningRed was one of South Africa's first CS:GO shoutcasters, forever searching for a complimenting partner. He has now found that in Axtremes, who brings a competitive history and knowledge to casting desk, growing their synergy match, after match.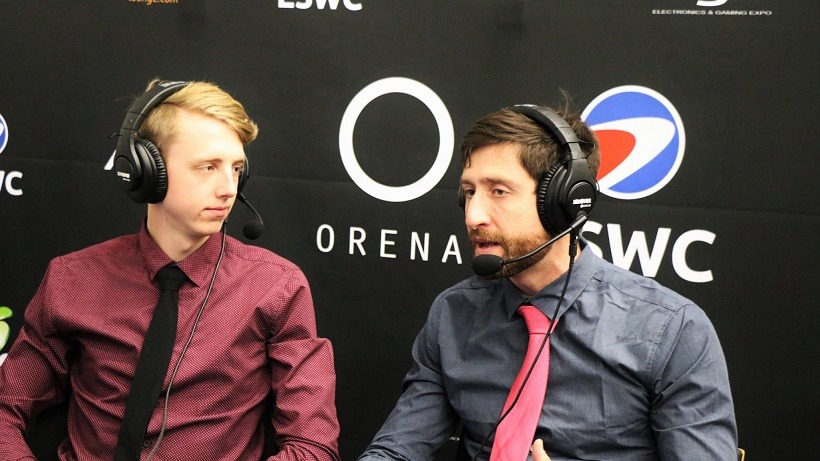 HaZe and WhaM at the recent ESWC South African Qualifiers.
Breaking the boys club
eSports production has long been a male dominated industry both locally and internationally. This is all about to change as the ECL announce their final two personalities.
"Samantha "Tech Girl" Wright will be on stage as the Master of Ceremonies, asking the important questions. While another well-known personality and professional in her own right, Julia 'Bish' Robson will be getting hands-on with players and fans alike as the ECL roaming reporter."
Samantha Wright, editor of Tech Girl, has been tirelessly following eSports and CS:GO for the past several months. Getting into the industry is one thing, learning the game on a professional level is another task entirely, which Sam has achieved. Sam has focused her time into both as she now bridges the gap between the audience and commentators, but she will be aided by another female gamer who has competed among male gamers for the entirety of her gaming career. Julia Robson got her start in competitive Call of Duty 4 before moving across to Counter-Strike: Global Offensive. Julia competed in a number of competitive teams before taking up the job as an entertainer.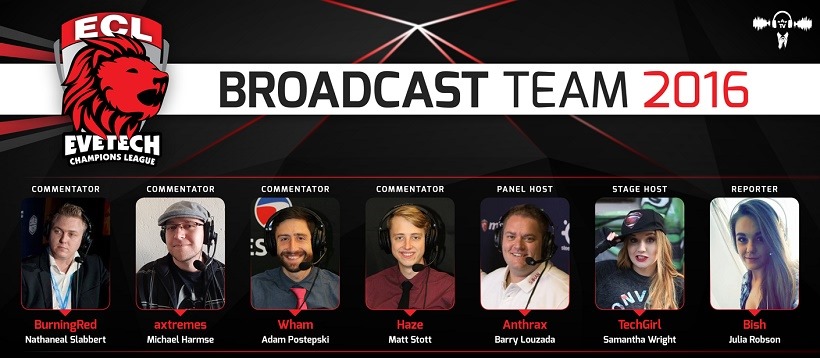 The stage is set, the talent is ripe, and the Evetech Champion's League is set to go on September 2nd. Catch all the action live on the ECL stream.
Like esports?
Check out esports central
Last Updated: August 18, 2016