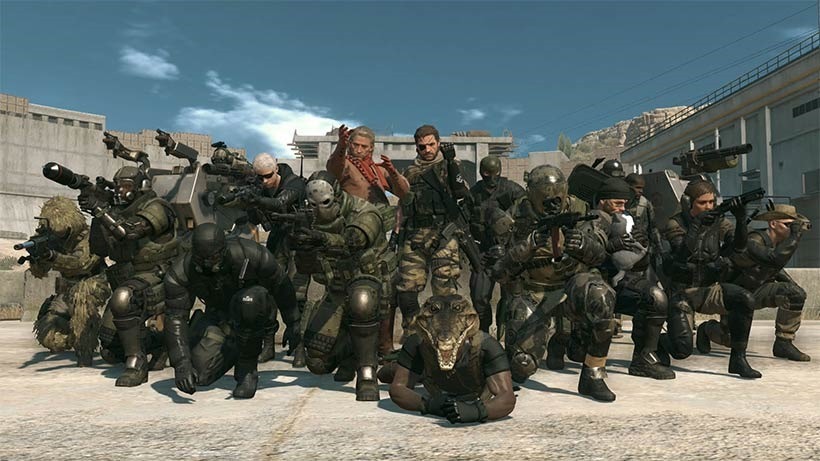 Metal Gear Online hit the PC in beta form yesterday, giving PC gamers the opportunity to hurl swear words at Konami like everyone else has been doing since the fallout with Metal Gear Solid creator Hideo Kojima.
It's the competitive online multiplayer component of The Phantom Pain, which has been live for console players of Kojima's swansong since October last year. Finally available for PC in a beta form, it's been cause for celebration for PC gaming Metal Gear fans. Only it's been suspended already.
Apparently, Pc gamers discovered an exploit in the beta that allowed them to get MB coins for free. MB coins, for those of you unaware, are the game's in-game currency, which can be bought for real cash.
"Due to a possible exploit, we've removed access to the Beta temporarily while a hotfix is being prepared," Konami community manager Robert Peeler wrote on the Steam forums. "Once the issue is addressed we'll provide access to the Beta once again."
Thankfully, Konami does seem to be on the ball here, as they've done just that. The beta is back up and running.
"The maintenance has ended and the Metal Gear Online Beta should now be available once again. Please check and let us know if you continue to run into issues."
I've yet to give Metal Gear Online a go, myself – despite being rather excited for it when it was first shown off. It looks like it expertly brings in all of the main game's zany stealth shenanigans to a multiplayer arena, but I'm still trying to wash away the bitter taste of Konami's corporate politics.
Last Updated: January 14, 2016