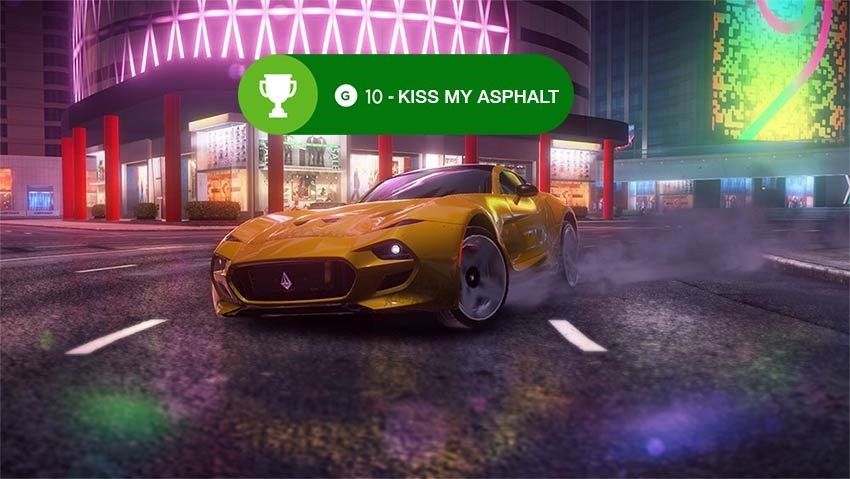 Earlier this year, Microsoft said it planned to bring its Xbox Live SDK to more platforms, specifically launching an SDK to bring the networking service's features to mobile devices and Nintendo's Switch.
The plan is to use the SDK to bring the best things about Xbox Live – Gamerscore, achievements, stats, friends lists, family settings, security and privacy settings – to more platforms with a single sign-in. It's called Game Stack and "brings together all of our game-development platforms, tools, and services—such as Azure, PlayFab, DirectX, Visual Studio, Xbox Live, App Center, and Havok—into a robust ecosystem that any game developer can use."
For developers, it means less fussing about with services and more focus on making games. And now, it's being integrated into select games by mobile gaming giant Gameloft.
Microsoft and Gameloft have announced that Xbox Live would be coming to three of the publisher's mobile games: Asphalt 9: Legends, Asphalt 8: Airborne, and Dragon Mania Legends. While more options are available to the developers, these games will specifically use achievements, friends lists, and leaderboards.
"We are thrilled to be partnering up with Microsoft to bring the Xbox Live network into Gameloft's flagship games," said Baudouin Corman, the chief operating officer of Gameloft, in a statement. "As one of the first partners to support Xbox Live on mobile devices, we seek to provide to our community more ways to experience our games and extend their fun, while seamlessly continuing to bring console, PC and mobile together."
Years on, and I still think that Xbox Live is the superior service, at least when compared to the PlayStation network. With Microsoft's continued plans to expand the Xbox ecosystem beyond PCs and consoles, Xbox Live can only get better.
Last Updated: May 7, 2019