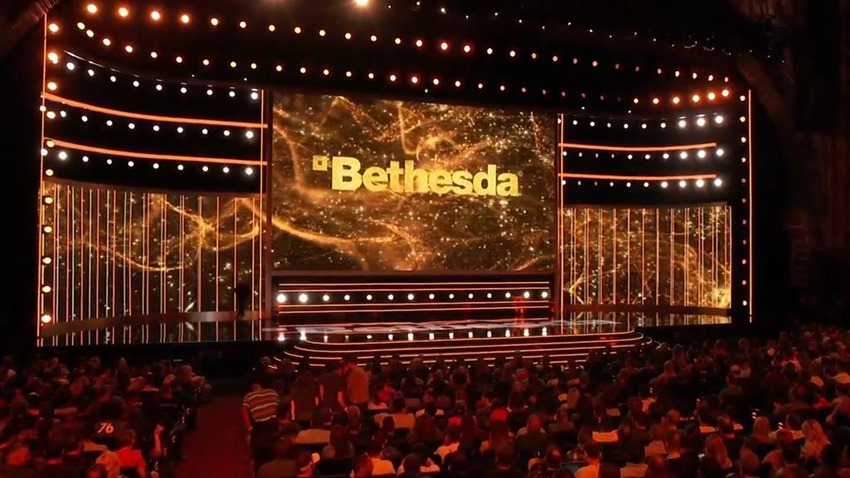 Its been a good while since Microsoft hosted any big events to hype up its games catalogue, and with E3 looking like an unlikely venue for it to dump a bunch of trailers that all start with some chap yelling "world premiere". Come March though, Microsoft's preview of the year to come could be looking a lot healthier when a rumoured Bethesda showcase kicks off.
That's claim doing the rounds currently, as Games Beat's Jeff Grubb said that more details on how Zenimax and its wayward son Bobby Bethesda's future will be revealed in a special event. "I don't know if it will be a full, Direct-style event, but they will make note about it and they will talk about it extensively, explain what it means for everybody and talk about the immediate future of both companies becoming one," Grubb said in the Games Beat podcast.
So yeah, expect that to happen sometime in mid-March.
While the deal seems to be wrapped up and ready to kickstart a new era in which Microsoft becomes a powerhouse brand in western RPGs, the only hurdle right now is that the $7.5 billion acquisition needs to pass a review from the European Union. Regulators that side need to determine if there are any other details or anti-competitive elements that need to be addressed, although given how quickly EA managed to get its purchase of Codemasters sorted, it's likely more a formality than anything else.
So far the merger looks set to be a positive one for both sides. Microsoft's been more than happy to whip out its credit card whenever it spots a studio that would fit into its arsenal, and having Zenimax's groundbreaking cloud gaming technology in its pocket can only help its Project Xcloud division grow into a bigger mobile gaming powerhouse.
How future multi-platform games will function remains to be seen, as while titles like Deathloop will still come to PlayStation, Microsoft has mentioned that it wants its new Bethesda toys to play first and best on Xbox.
Last Updated: February 23, 2021