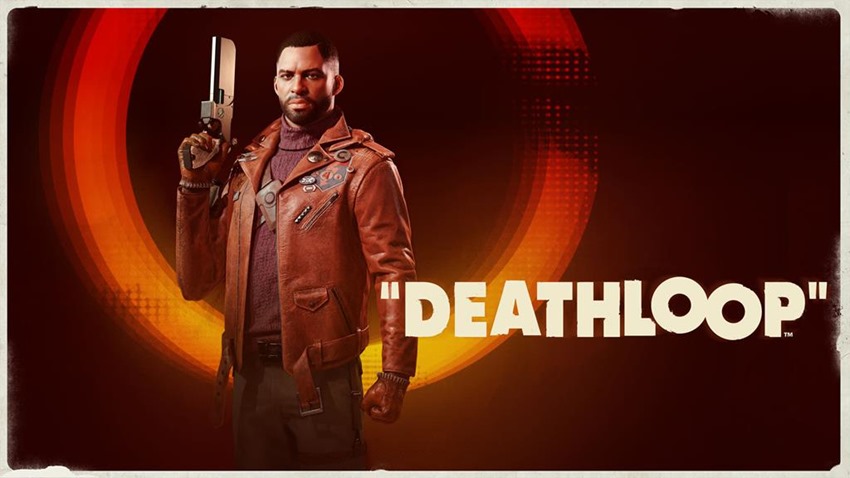 If you ever wondered what Groundhog Day would be like if Bill Murray played an assassin instead of a news reporter, then Deathloop is probably the game you've been looking for. Arkane Studios' next title isn't just an action experience set in the groovy 1960s, it's a chronal-locked heist where you have to steal lives and escape before the clock runs out and hits the reset button.
Here's everything that we know about the game so far.
What's Deathloop about?
Enter Colt, a protagonist with a past and stuck on an island city that exists outside of normal time. With the same day repeating itself every day, the only for Colt to escape Blackreef is to hunt down and assassinate eight unique targets who hold the keys to breaking the eternal loop through time. Each of these visionaries inhabit a specific part of the city, with events occuring between them that players will need to explore and exploit to their advantage.
Sounds easy, right? Not exactly. While Colt is on the hunt so that he can break the Deathloop, he's also being hunted in turn by his rival Julianna Blake. Blake's keen on maintaining the chronal status quo, and she'll be doing her best to stop you from breaking free from the island.
How does Deathloop play?
Similar to other Arkane games such as Dishonored, Deathloop is a first-person shooter with supernatual elements. Colt's got an arsenal of guns to make use of, but he also has a number of other telekinetic abilities that have been teased. Able to teleport short distances and fling enemies into the air, Colt's got plenty of offense to wield but he'll need to be just as skilled in the more cerebral portions of the game. "You can tackle any area of Blackreef at any time as you pick up clues and learn more about your targets," Bethesda said in a previous interview.
The districts are open, like what you might remember from Dishonored, but unlike Dishonored they aren't tied to levels and can be openly explored whenever you want.
Deathloop has also teased unique schedules for the eight Visionaries that players will pursue, who all have their own personalities, agendas, and schedules as they travel across the city. Working out when to chase your marks, aligning opportunities for maximum efficacy, learning the layout of Blackreef, and staying a step ahead of Blake within a tight time limit, is the real challenge of Deathloop.
As Colt loops, he'll discover new paths, learn more secrets, and grow stronger. Armed with an arsenal of powerful weapons and devastating abilities, he'll sneak, shoot, stab, and sabotage his way through Blackreef's murderous citizens.
How does the multiplayer work?
Taking some influence from Dark Souls, Deathloop will allow other players to step into Blake's shoes and menace your progress across Blackreef. You'll never know when Blake will strike, but fret not1 If you're worried about being hunted by some dude who spends way too much time practicing killshots in Battlefield, you can switch the online mode off and have the AI take control of Blake instead. Oh and if Blake's deadly assassination skills weren't enough to worry about, she can also disguise herself as any NPC in the game, striking when you least expect her to.
Trailers
Who are the visionaries?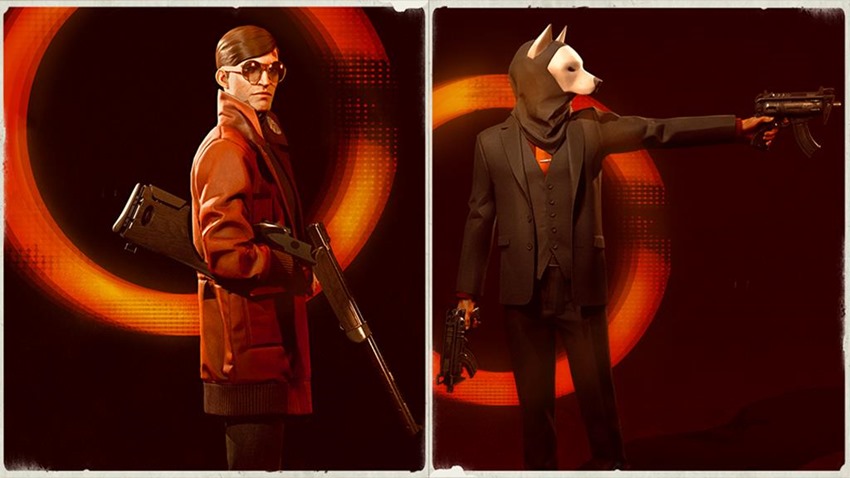 In Deathloop, the Visionaries are a collective of people obsessed with eternal life, running the AEON Program and using themselves as eight anchors that has created the game's titular time loop. As a side-effect of their experiments, they've also also gained powers of their own, and use special gadgets to focus their abilities. Two of these visionaries have been reveled so far:
Egor Serling
Egor is a self-proclaimed pseudoscientist, and someone who just can't get no respect. Egor craves a contradictory kind of legitimacy: he wants to be left alone and viewed as a preeminent genius, but he also wants to be adored and invited to parties. And when neither of those things happen… Egor turns violent.
Aleksis "The Wolf" Dorsey
Aleksis Dorsey formerly ran a profiteering pharmaceutical company before becoming the primary financial backer of the AEON Program. Obsessed with wolf iconography, he believes his social and business achievements have earned him the title of an 'Alpha.' Aleksis wants to be the man everyone wants to spend time with, sleep with and party with.
When will Deathloop be released?
Originally scheduled for 2020, Deathloop got knocked for a six by the ongoing COVID-19 pandemic, which saw Arkane push the game to 2021. There's no specific release window just yet, but Arkane says this extra time will "allow our team to bring Deathloop's world to life with as much character and fun as you've come to expect from our team."
Last Updated: February 28, 2021