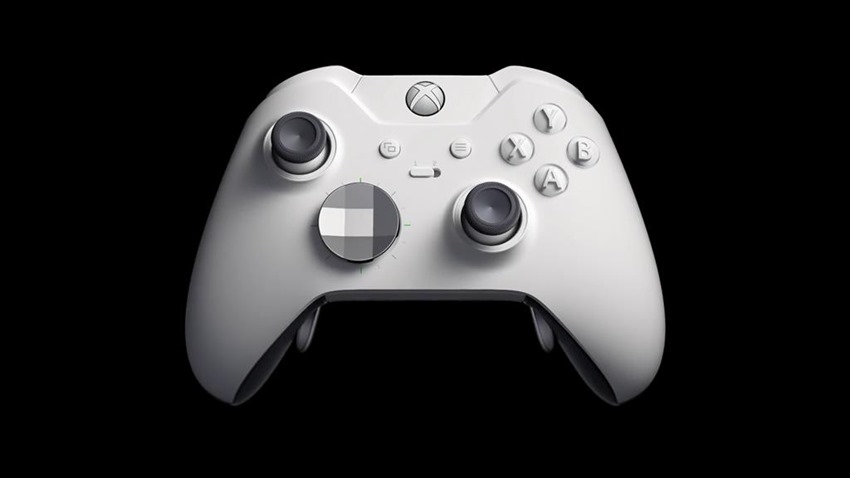 You can have a video game console in any colour that you want, so long as its black. Technically I don't mind all of my technology boasting an obsidian finish, as for some strange reason the absence of light happens to be my very favourite colour. Hell, just look at my wardrobe and you'll see a selection of T-shirts that looks like a shrine to AC/DC's Back In Black album.
Point is, is that some days even I like to add some variety to my tech and purchase something with a slightly lighter shade of colour. Right now, I'm kind of leaning towards the latest iteration of the Xbox One Elite controller, a superb piece of precision gaming that may just be one of the very best specialised controllers on the market today. Why?
Because it looks dead sexy in white:
That is just absolutely striking stuff. I know it looks like a simple slap of white on the body, but there's more to the design of course, as finding the right shade of white isn't an easy task. I just love how the controller pops and stands out with that coat of colour, and the accompanying Xbox One X ain't too shabby either when it gets given some complementing cosmetics: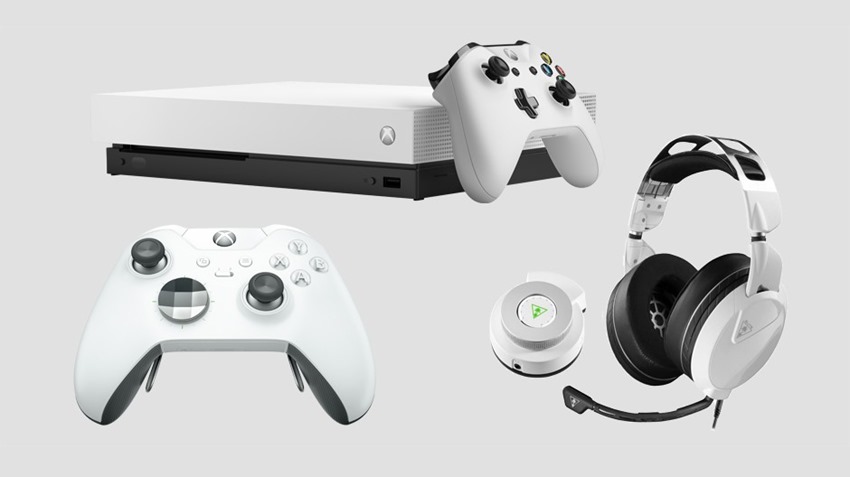 I've got no idea if this bundle will even be available locally, but holy heck do I want one. I might need to lay off on the KFC Dunked Zinger wings if I want this controller to remain in pristine condition and not look like it just got molested by a sticky-fingered bandit. Say what you like about Microsoft, but when it comes to giving their consoles cool new looks that tie into existing games and refreshes the design of their products? It's one of the few areas where Microsoft is capable of giving Sony a run for their money.
Last Updated: August 30, 2018