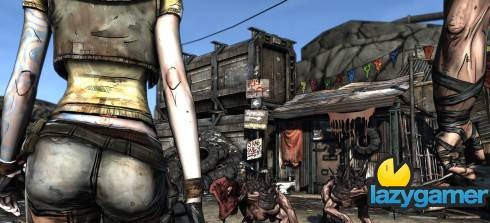 The ban hammer is out again on Xbox Live so it's always a good idea to scan through your friends list to see if any of your friends are dirty pirates.
Stephen Toulouse, Microsoft's man of the law, has been warning pirates via his twitter account that anyone spotted playing Borderlands or Forza 3 prior to their release dates will be perma banned. Which pretty much means you and your console are uninvited from the Live experience, along with any console you have signed on through previously.
But if you are one of our regular CNA shoppers you know that you may pick up a copy early, if that's the case don't panic. You will not be banned.
They have ways and means of finding out which are illegal copies, or in other words they scanned the same torrents sites as the rest of the morons out there and have the secret serial numbers to ban.
Source: Eurogamer
Last Updated: October 19, 2009