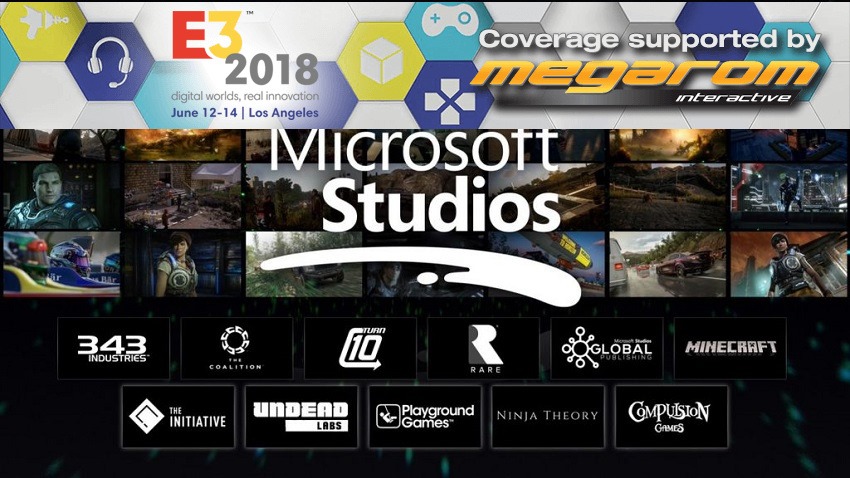 Microsoft had a stellar conference this afternoon in Los Angeles, but it was packed with the same loop of exclusives the publisher has been known for during this generation. Halo, Forza and Gears of War all got new entries announced (some more than one even), without word of any new IPs. Microsoft acknowledged their problems in the first-party department directly, and followed it up by announcing not one, not two, but five new studio acquisitions to help with the future.
Microsoft started the conference out without only six studios under their belt, and end the day with eleven to secure their next few years in the console battle. There were some expected announcements, such as the acquisitions of long-time partners Playground Games and Undead Labs. But some were leftfield shockers, like the purchase of Ninja Theory and Compulsion Games. If these are all words to you and you need games attached to those studios, here's a breakdown:
The Initiative: The only brand new studio announced of the five, which Microsoft has already opened up in Santa Monica to head up some new projects in the near future. Expect to hear more about them very soon.
Playground Games: The developers are the truly spectacular Forza Horizon series are now officially a Microsoft Studio, with Phil Spencer also teasing some work on a very popular RPG that Lionhead once left behind. It's not Fable confirmed yet, but it's very close.
Undead Labs: State of Decay 2 didn't blow anyone's socks off, but they're now underneath the Microsoft ceiling to perhaps tackle something beyond the undead hordes.
Compulsion Games: The developers of We Happy Few are now a Microsoft studio, which casts some doubt on whether the game will now be a console exclusive. Still a big grab for Phil and Co.
Ninja Theory: The biggest of the five was easily the developers of Hellblade and DmC, which are on a huge winning tide after their incredible independent effort last year. Expect big things from this partnership.
Of course acquisitions like this don't just make games appear. Microsoft is playing the long game here, and bolstering their first-party offerings is a massive big first step. It's what Sony has been doing for years with the likes of Naughty Dog, Sucker Punch and more. If anything it's affirmation that Microsoft sees value in Xbox still, and that only serves to make competition stronger.
Last Updated: June 11, 2018