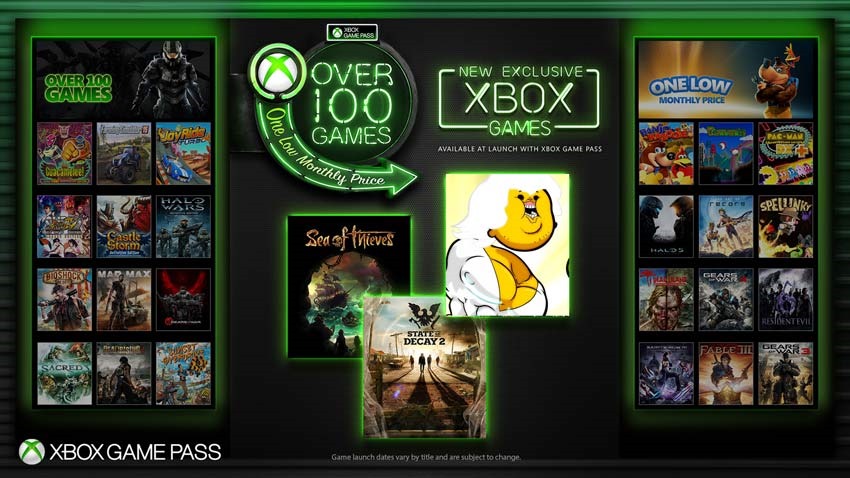 For a few dollars a month, Xbox Game Pass works a treat on Microsoft's current console. Pay a set fee, get a revolving selection of games to download from a vast library of assorted tastes and dip your toes into a pool of first-party release…s. It's a great system, that works wonderfully for any cash-strapped gamer who just wants something to play. Plus there are a few LEGO games in the service, so that will shut the kids up for a few hours at least. Win win.
It's clearly also working, as Xbox Game Pass continues to evolve and update its library, earning subscribers along the way as Microsoft lays the ground for the gaming future that it envisions for the industry. A future that will include PC gamers as well, as Microsoft CEO Satya Nadella  revealed in an earnings call via PC Gamer that the company is looking to expand the platform beyond the plastic casing of an Xbox One shell:
Bringing Game Pass to even the PC is going to be a big element of [increasing the strength of our gaming community
PC users already have some taste of Xbox Game Pass currently. Any Microsoft game with a "Play Anywhere" label on it and that happens to be included in Game Pass, can be booted up on a Windows 10 PC as well. It's a sparse selection currently, but one that does work and gives a glimpse into Microsoft's all-encompassing plans for the future.
Microsoft will still have some heavy competition to deal with in that sphere when they do launch the service. Steam is going nowhere slowly, EA's Origin service has its membership perks and gamers of the PC variety usually have a more…select taste, when it comes to games, free or otherwise. Still, if Microsoft can wrangle some of its stunning emulation services into the mix for PC players, it might have just the right gun in its holster for the future.
Last Updated: October 25, 2018