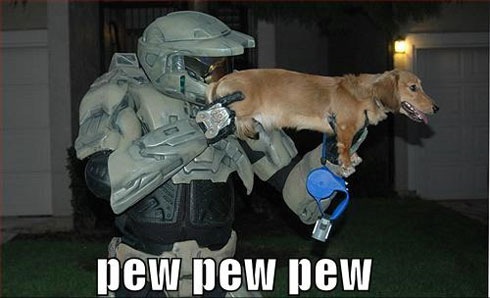 Microsoft's Kinect has been given extensive coverage, and it some amazing tech, albeit with a few kinks that need to be worked out.
Right now all of its games are tailored towards the casual market – hardly the sort of gamer that currently makes up a substantial slice of the Xbox 360's market. That's going to change at some point.
That's the word, according to Microsoft senior director of global marketing for Xbox 360 Albert Penello, speaking to Industry Gamers.
"I mean the hardest part is really trying to make people understand the same group of people who built the stuff that they love now are working on this stuff, and it's not about alienating, and it's not about abandoning; it's about expanding."
"The first thing that comes to mind is the casual types of games, but I'd like to see what a first person shooter would be on Kinect someday. I don't want to see Halo band-aided into Kinect, because Halo is a controller game, and I think that would be not what we're trying to achieve. I want to see what a new type of experience would be. And you're just seeing the first generation of stuff. So, this is really about doing an 'and' thing for us. Getting new types of genres, new types of customers, and then continuing to serve the core with great games." said Penello.
Right now though? It's all about getting your mom and your granddad in on the video game action.  Let's hope they don't take as Long as Nintendo to wake up and deliver core gaming experiences.
Source : IndustryGamers
Last Updated: June 24, 2010