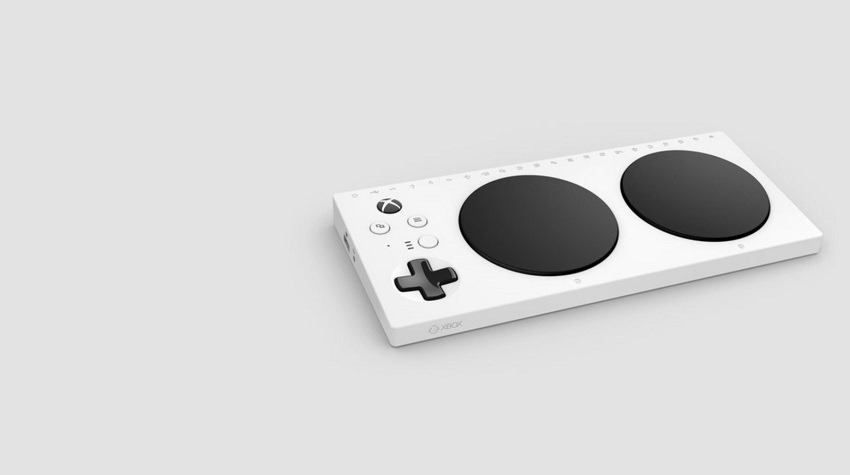 Accessibility is one of those words you might have heard being flung around more often lately. But we're not talking about the difficulty of a game, or the ease at which a new player might be able to pick it up. Instead, accessibility and the various options tied to it have to do with designing experiences with a new type of player in mind: players with disadvantages in motor control, colour blindness and more. It's why games ship with options to support this now, either turning rapid button prompts into single "press and hold" scenarios, or flipping colours to better match a type of colour blindness.
All of this is great, and it's a feature set that is growing. But it's still hampered by one thing: hardware. Controllers are designed from the ground up for comfort, but also under the assumption that you can use it with all ten of your fingers. Even losing the ability to use just one or two makes games that much harder to control, never mind lacking the dexterity to move your fingers faster, contort them in the assumed shapes designed for and more.
Perhaps that's why Microsoft, who has taken a strong stance to accessibility recently, is doing something about it. According to a leak picked up by Windows Central, the company is planning to launch a brand new Xbox One controller primarily with accessibility in mind. The image shows a flat device with two circular pads, which can presumably be programmed to serve all the functions a regular controller would have. These two pads may encompass all the inputs possible on the Xbox too, which can have multiple profiles flicked through on the fly.
It's a lot to kind of guess at from an image alone, but it's the sort of malleable device that is perfect for players who don't specifically fit into a single mould. Being able to tune the way you play around how you are intrinsically able to in the first place is something that many third-party companies have been attempting to do, albeit with a premium attached at times. Seeing some support from home base is long overdue, and I'm excited to see Microsoft flesh this idea out more very soon.
Last Updated: May 14, 2018