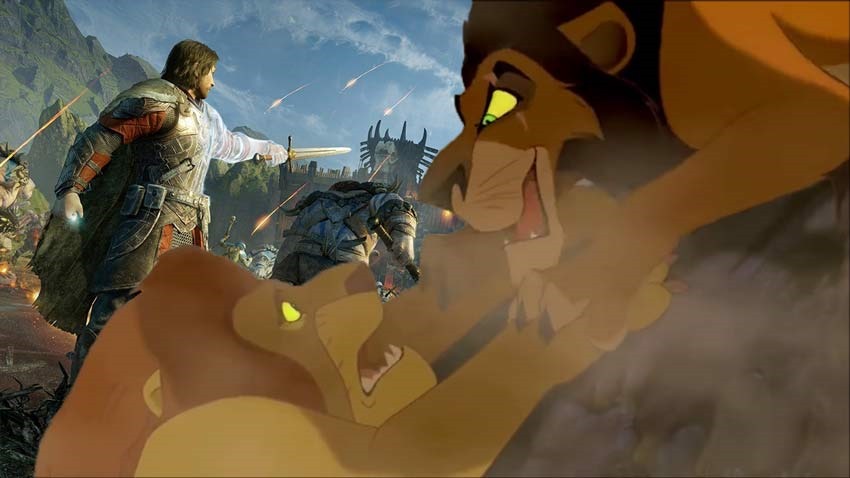 Despite the creeping annoyance of loot boxes that hovered around like a chocolate in your cupboard when you're trying to lose weight, Middle-Earth: Shadow of War is a damn fine game. Already in my personal top ten of the year, it's a game of treachery, domination and shaming. Lots and lots of it in fact, as a few weeks after launch and the numbers that have come in for the game have been nothing short of staggering.
That's according to a recent tweet from the Shadow of War account, breaking down the numbers of the game:
1.5 million active players worldwide
3.3 billion Orcs vanquished
193 million Orcs dominated in the first week
3.65 million betrayals
13.3 million Orcs shamed
3.46 million player forts sieged
From every Orc to every Fortress, Nothing Will Be Forgotten. Here's how the the stats add up in #ShadowOfWar since its release: pic.twitter.com/XAc3Q5HQqY

— Shadow of War (@shadowofwargame) October 24, 2017
Those are good numbers. What do they really mean though? The cynic in me thinks that no matter how much of an uproar or a stink is created over loot boxes, it doesn't exactly hurt the sales of a game that much. Or maybe at all even. Shadow of War had an especially tough path, with fans incensed over not only the addition of loot crates that could be purchased with real cash, but also over DLC which at first glance appeared to be profiting from the death of a developer who was involved with the rebirth of the Lord Of The Rings in video game form.
That was the kind of publicity that nobody wanted, least of all a video game developer that had most likely sunk a ton of cash into the production of a sequel that was bigger and bolder than the original. Shadow of War clearly overcame that bad press when it launched, due to the primary fact that it's a damn good game.
There's no denying that the loot boxes are utter, tempting rubbish, but Shadow of War's numbers paint a winning picture for the series. It may have a definitive ending, but if the sales match the staggering digits? I have a feeling that we'll return to Middle-Earth sooner rather than later.
Last Updated: October 25, 2017