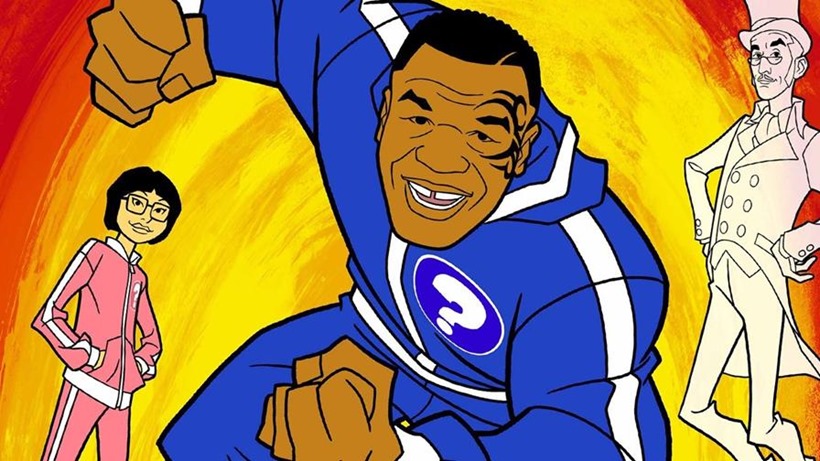 Look, Mike Tyson may have been a pigeon-loving ear-biter of a maniac who has become surprisingly lovable outside of the ring lately, but hot damn could he throw a punch. Mike Tyson at his prime was an almost unstoppable force of nature, a small boxer with a massive build that threw extinction-level event hooks and straights from a peekaboo position.
Tyson dominated boxing for many years before his career in the ring entered a downward spiral, facing Kevin McBride in a final match that effectively retired an unmotivated and tired legend. But you think of Tyson at his best, his most brutal and you wonder how he would have done in an octagon instead of a regular four-sided ring. Well wonder no more, as Iron Mike is headed to EA Sports UFC 2.
Available as a pre-order bonus, Tyson will have the "strongest punching power of any fighter in the game" according to the EA press release, and will be available for light heavyweight and heavyweight bouts. There'll be two versions of Tyson that players can make use of: His Iron Mike persona which is based on Tyson at his peak, and Legacy Mike Tyson which looks at an older and more experienced version of the boxer.
He'll be available as either a pre-order bonus or an unlockable character who can be earned by progressing through EA Sports UFC 2 and making it into the Hall of Fame in Career Mode. I've always wondered how other fighters would do in the MMA. When you've got a more flexible system of fighting, that takes brawlers to the ground very quickly, can an unstoppable punching machine with fists of steel meet his match?
Hell if I know, but even my digital face is fearing having to go one on one with Tyson. My digital ears are especially worried. EA Sports UFC 2 is out on March 17 worldwide for Xbox One and PlayStation 4.
Last Updated: January 21, 2016