Startup company Millennial Esports just closed in on $2 million in financing for the first ever fixed esports venue on the Las Vegas strip.  The arena played host to the Halo World Championships last month, which weren't that amazing, but now it's onwards and upwards for the company, as their close partnership with the Nevada Esports Alliance will ensure their direction is properly focused.
Yesterday the compnay released the information regarding the $2 million raised privately through shares that come with stock warrants. Vegas is becoming a hotspot for esports not only in North America as a number of global entities have shown interest in having events in Sin City. The plan is to have events at "thE Arena" such as the Halo event which took place last month. The area is about 15,000 square feet, so it's sizeable and ready for some of esports' biggest comps.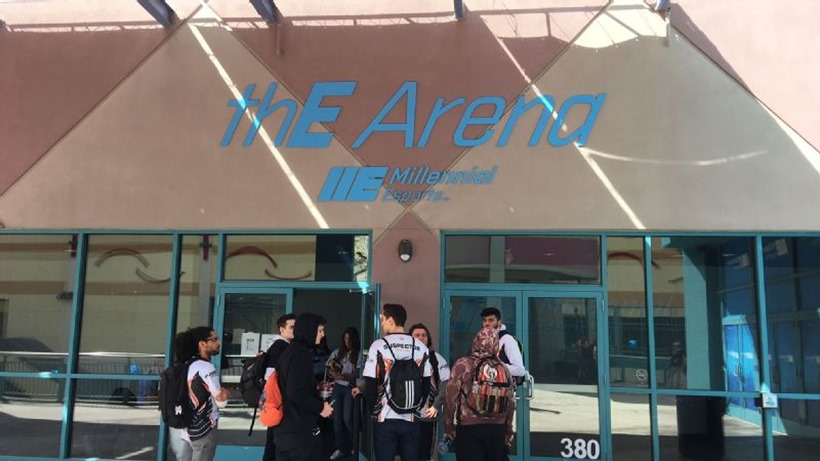 Millennial Esports' venue – thE Arena (source: Twitter)
Millennial Esports is run by Alex Igelman, who's acting CEO, and a gaming lawyer who was one of the first to work in the online gambling industry. This puts his knowledge on the online industry above the rest and he has always been a strong driver of esports. Igelman in fact pushed for Millennial Esports to open up in Las Vegas, despite his company being based in Toronto, Canada.
Previous tournaments have taken part in actual hotels on the Vegas Strip, but Igelman has his own thoughts on that:
"If you look at the e-sports demographics, it's not your highbrow, $400-a-night-room crowd. It's $2 beer, good food and genuine value. No one wants to walk a mile through a casino."
This forward thinking attitude is in the name of the brand, Millennial, and this sort of "easy" entertainment could be what the industry needs to set a good standard for enjoying esports. There's no information on what events will take place at thE Arena, but it's more than likely going to become the home for esports in Las Vegas.
Like esports?
Check out esports central
Last Updated: April 12, 2017