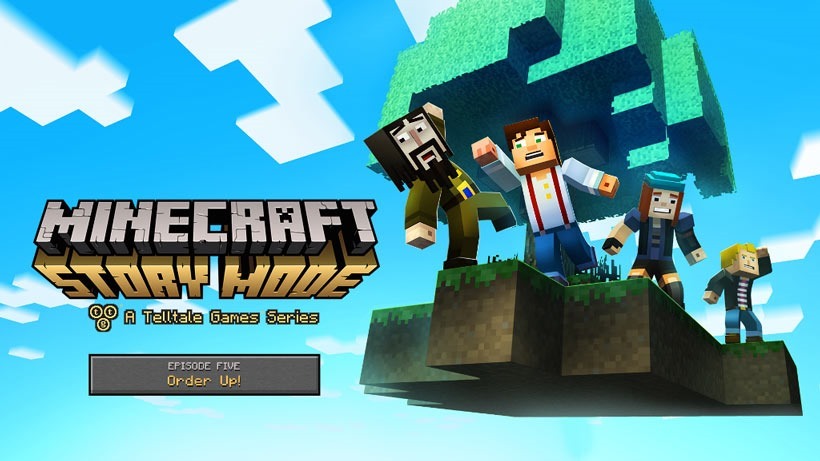 I'd kind of hoped Telltale had forgotten about Minecraft: Story Mode. Though its premise is fine, and the (mostly) light and fluffy story it tells is decent enough, the whole thing felt a bit undercooked. I'd hoped for a real sense of progression and character development as its tale went on, but like many of Telltale's weaker series, it didn't quite come together in any meaningful way.
The last episode, the fourth of five planned episodes, brought the story – as presented thus far – to its conclusion, making that final episode seem superfluous. And yet, that fifth episode is still coming.
"A Block and a Hard Place isn't a terrible episode," I said, adding that  "it's certainly better than the fumbling second one – but it caps the adventure with a mild fizzle as opposed to the great big bang I'd been expecting. One of the biggest problems with it though, is that I don't really care what happens in the concluding episode"
Here's what Episode 5's about:
"On a tip from Ivor, Jesse and friends head to an abandoned temple holding mysterious treasures. Ambushed by former Ocelot Aiden and his crew, our heroes find themselves in an entirely new world: Sky City! As they explore, the Order finds that resources are at a premium, and nothing but 'The Void' exists below the known world. When Aiden convinces Sky City's ruler that the New Order of the Stone are up to no good, you'll need to make some tough choices to clear your name, and keep Aiden from destroying an innocent world."
And soon, it'll be joined by three more episodes; a trio of all-new adventures exploring new and unfamiliar worlds.
Minecraft: Story Mode Episode 5 – 'Order Up' will be available starting March 29th on PC/Mac, Xbox One, PlayStation 4, Xbox 360, PlayStation 3, and on mobile phones.
Last Updated: March 23, 2016