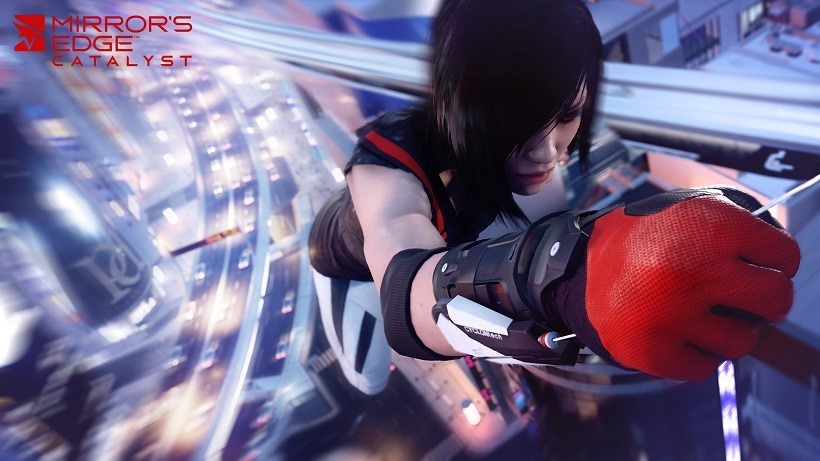 Well here's something I absolutely wasn't expecting this week – news that Mirror's Edge Catalyst will be getting a closed beta in the near future. EA earlier this week teased more news for the sequel/reboot of the parkour action game, but I don't think anyone expected news of an invite only testing period for a single-player game – so there may be some open world multiplayer  element to it all.
Regardless, that's exactly what's happening at some unspecified time in the near future, and you can sign-up for  the high chance to be ignored right here. The beta will be available across all launch platforms (that's PS4, Xbox One and PC) and requires you to remember your Origin password long enough to click two or so button pass-throughs. I know I know, I did make it out to be easier than that didn't I.
On top of that there's a brand new trailer giving some insight into this new version of Faith, and just exactly how her humble beginnings are going to hopefully mould her into a heroine that will carry the franchise forward for years to come. There's also brief little snippets of gameplay too, with the entire in-engine rendering looking stunning throughout.
Mirror's Edge Catalyst was originally meant to launch at the end of this month, but like so many games was pushed back to avoid congestion and all for a little more polish. The game is set to launch now on May 24th, which isn't as far away as it sounds. We've yet to see some thorough gameplay demos of it, but I'm guessing that won't be a concern by the time the beta rolls out to the public. I missed some hands-on time with it at E3 last year, but heard nothing but jubilation from those who didn't.
It's Faith's second shot at mainstream glory here, so here's to hoping so makes the leap this time.
Last Updated: February 5, 2016