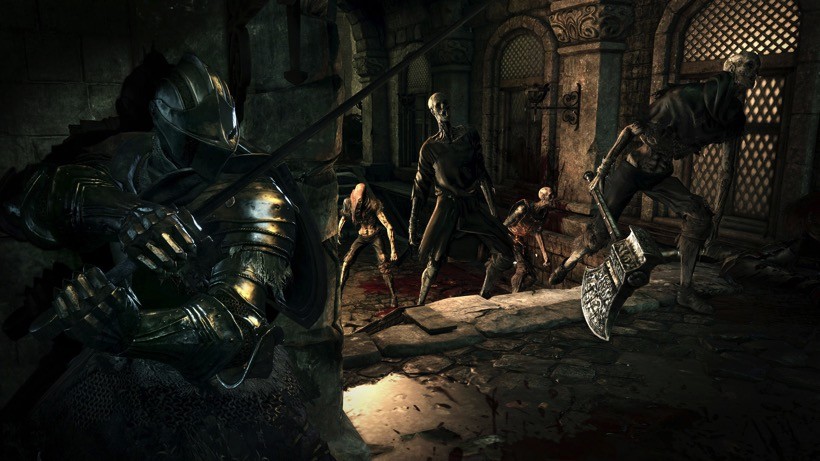 Dark Souls 3 is poised to be a return to force for the dark fantasy RPG under Miyazaki's watchful eye. However, he wasn't there when the prototyping began on the game. Of course he is heavily involved now, but it's interesting to hear how he was brought back to the franchise he helped shape and make such a success.
Speaking to IGN, Miyazaki explained that he was brought on to help when Dark Souls 3 prototyping hit some bumps.
When the idea for Dark Souls 3 came to me it was from From's President. Not the idea itself, but the president asked me to get on the Dark Souls 3 project for which the prototyping was hitting some speed bumps.

I was reminiscing of the things I could have done in Dark Souls that weren't possible in Bloodborne, and was reminded of the beauty of fantasy. It was the perfect time to return to Dark Souls… and inject some new ideas.
I'm so glad that Miyazaki is co-directing with Isamu Okano – just knowing that Miyazaki is on board makes me feel better about the whole project. He has such unique approaches to game mechanics and philosophies. I will never forget his explanation of the red bar in Bloodborne actually being a "will to fight" bar and not about physical health. Of course your will to fight goes down when you're hit, but if you can get a hit back it might get refilled. It's such a unique take on things and even if it is never explicitly explained that way to the gamers, it makes his design choices feel more interesting.
Dark Souls 3 is coming out 12 April 2016 and seems to be a culmination of what has been learned over at From Software up until this point.
Last Updated: November 18, 2015