Not much is spoken about Vainglory as the niche mobile game has slowly risen through the ranks of competitive gaming. Originally available on iOS, the handheld MOBA saw over 450 million minutes watched in 2016 proving its worth as an up and coming esport. It still confuses me at times why mobile gaming hasn't hit the mainstream, yet, as every person has a smartphone making that part of the industry extremely accessible.
Confusion aside, developers Super Evil Megacorp (best name ever?) have just signed on five new organizations who will join an already exciting roster of familiar teams. Popular teams Echo Fox, Fnatic, Immortals, NRG and Rogue will join SK Gaming, G2 Esports, Cloud9, mousesports and TSM in the Spring Season starting in March.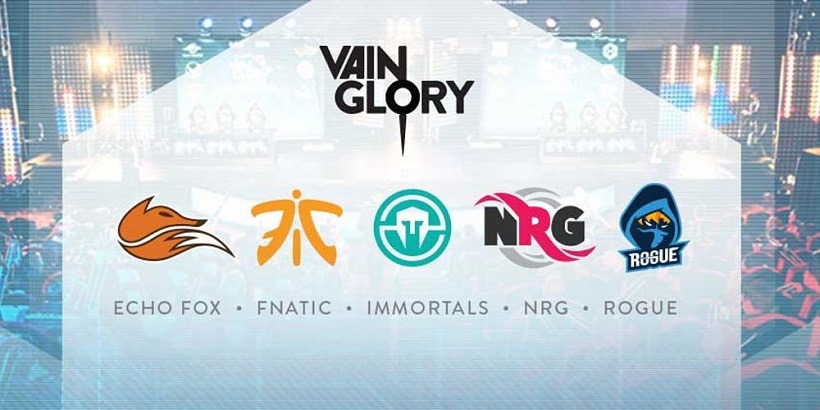 Image via Super Evil Megacorp
Super Evil Megacorp CEO Kristian Segerstrale is extremely pleased with the latest additions:
"These are some of the most diverse and high-profile teams in all of esports. To have them not only recognize Vainglory's growth over the past year, but also create their first-ever teams dedicated to a mobile game, means the competition in the 2017 season is going to be more fierce than ever before. These teams are owned and operated by some of the most respected names in sports and entertainment, and there's tremendous opportunity for everyone involved to usher in the next defining moments of esports."
If you're not familiar with Vainglory, it's a 3v3 MOBA and it's all touch. The game is fast-paced and is the current leader in mobile esports (if you don't count Hearthstone's mobile version). When I gave it a try I drew comparisons to Dota 2 and League of Legends, but the fact that you're using a touch screen does boggle the mind at times. The game is growing considerably and while some are focused on growing markets through non-endemic brands, games like Vainglory add an ease of access to a great game on a device we all have. You can get the game on both Android and iOS.
Like esports?
Check out esports central
Last Updated: February 14, 2017