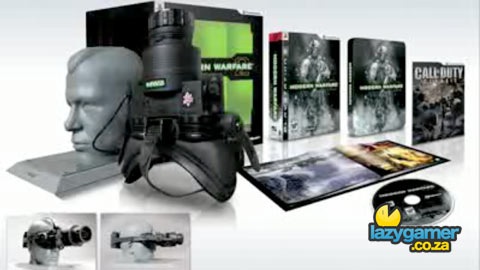 Call of Duty fans have been losing their minds over the idea of getting their hands on the Modern Warfare 2 Prestige Edition and it's bundled set of night vision goggles.
Now, ironically the Modern Warfare 2 special bundle is not actually called the "Limited Edition" because news has rolled in that production on the Prestige Edition will in fact be limited to the initial shipment intended for launch.
What this basically means is that if you don't get one near to launch, you may never get one at all.
Infinity Ward have commented on the matter, explaining why they have made the decision.
Rob Bowling from Infinity Ward when speaking with IGN, said the following:
"We've already been asked by retailers to up the production numbers due to demand, which we immediately denied," Bowling said.
"We decided from the beginning that we want this to be for the hardcore fans and early adopters. The fact that it is actually limited is one of the coolest parts, which is why we've individually numbered every copy."

He finished off by saying that "It was important to us that this be a true collectors' edition and as such, we do one run, and it's finished. The Prestige Edition is NOT something you're going to be seeing on the cheap 2 months after launch."
You know what, that makes perfect sense to me. Good job.
Source: IGN
Last Updated: August 6, 2009