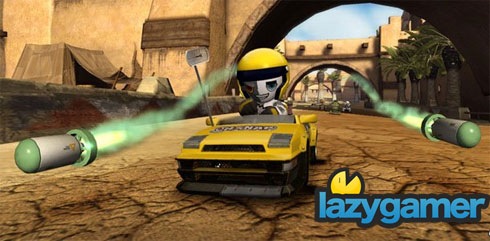 The US PS blog has revealed that create 'em up kart racer Modnation Racer is to received a patch that'll add a casual difficulty level.
Why? Because you suck at games, probably.According to them the patch will make for far less "aggressive" computer-controlled racers.
What they don't mention is whether or not the patch will address the ridiculously long load times that have been a thorn in the side of what is actually a really damned fun game.
SCEA has revealed very little , other than the fact that the upcoming patch would include "a lot of the improvements you've asked for." No date on when to expect the the update was mentioned.
PLEASE FIX THE LOAD TIMES! Fingers crossed!
Modnation Racers – the second game to use Sony's Play.Create.Share label was released on PS3 and PSP in May to critical acclaim, but relatively lacklustre sales. We though it was kinda awesome.
Source : PSBlog
Last Updated: July 13, 2010