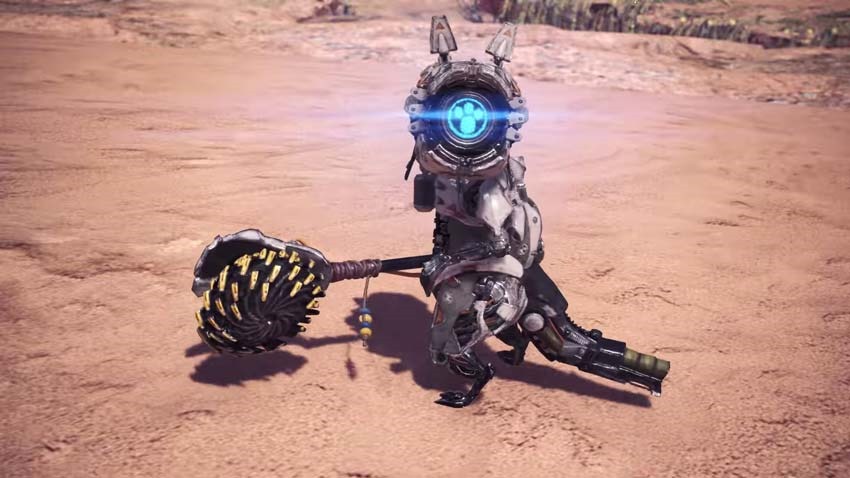 A month later, and Monster Hunter World is still a damn fine game. It's lush, it's vibrant and it allows you to legally slaughter your way to the top of the food chain without having to worry about that damn PETA poking their nose into your business. Listen, I had every right to kill an endangered Elder Dragon. I needed its skin for my leeeeeeaaaaaather.
What makes Monster Hunter World an even better game once you've conquered the circle of life, is the fact that it still has plenty of gas in its tank in terms of extra content. Several events for the year are planned, with one such occasion being a PS4-exclusive crossover with Horizon: Zero Dawn. There's already some cross-pollination between the two franchises thanks to a previous quest that set players on the path of earning rare Palico armour.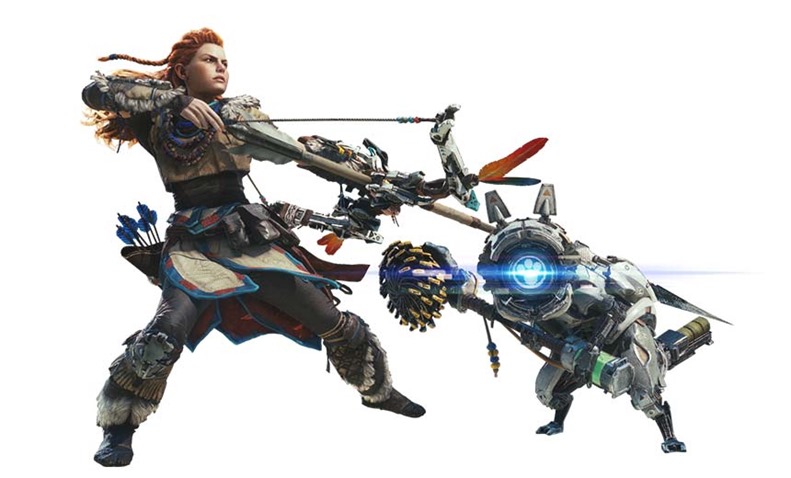 Quest deux in the Horizon: Zero Dawn crossover kicks off tomorrow, with Capcom detailing the hunt for Aloy α armour and the signature bow of developer Guerrilla Games' breakout hit game of 2017:
Collaboration Event: Horizon Zero Dawn, Round 2
Available: 2/28 00:00 – 3/15 23:59 (UTC)
Event Quest: The Proving
Quest Level: 6★
Conditions: HR 11 or higher
Locale: Ancient Forest
Main Objective: Hunt an Anjanath
The items you receive for completing the event quest "Lessons of the Wild" can be used to forge the following items:
Bow: "Aloy's Bow"
Full armor set: "Aloy α"
Note:
Full armour sets cannot be equipped in conjunction with other armour parts.
Unlike layered armour, which only changes appearances, full armour sets activate a predetermined set of skills, and can even be upgraded at the Smithy.
A player character equipped with Aloy's full armour set will resemble Aloy even if it's a male character.
If you do miss out on this event, fret not: Capcom says that collaboration quests will be a regular occurrence, rotating in and out of the Monster Hunter World life-cycle. Which is neat and all, but I'll only be emotionally invested in this game once the Street Fighter V collaboration starts offering M Bison gear to scavenge for. Preferably on a Tuesday.
Last Updated: February 28, 2018