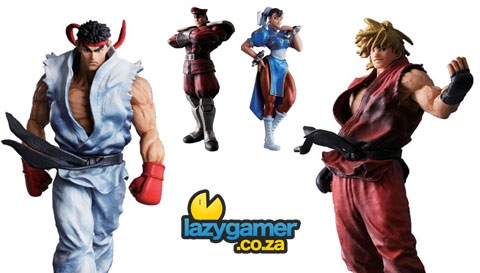 If you were disappointed by the rather terrible figurines that were bundled together with the Street Fighter IV Special Editions, first of all, join the very large club. Secondly, you will probably be quite happy to hear that Capcom has released a range of new figurines that are looking way better and quite nicely detailed as well.
At the moment, they are not available here, but if we are luck some retailers may bring them in. If not, there is always the option to import. So if you want to look into it, I have posted the link where you can pre-order them below.
Pricing and details after the jump.
The figurines come in a box of nine, for about R600. So whether or not it's worth your money (and don't forget shipping fees) is up to you. Hopefully we will see a few available in the country soon, although I wouldn't hold my breath.
Source: TomPop
Online Orders: HLJ
Last Updated: May 15, 2009