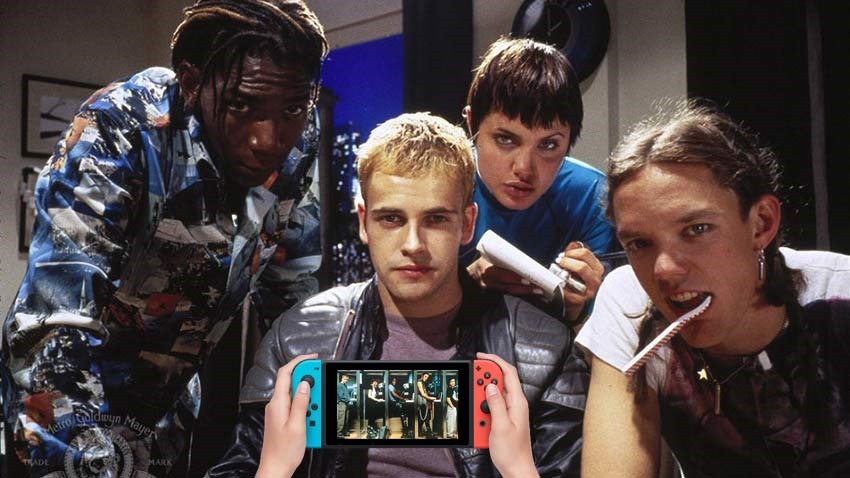 I once asked Top Cow's big cheese Matt Hawkins what his thoughts were on rampant comic book piracy. It was a great discussion, but he summed up why people shouldn't pirate in a simple single line of thought: Support the things you love. After all, pirates have no one but themselves to blame if their illegal actions result in a shut down of the project that they just so happen to love.
That's a train of thought which easily extends to video games. The current generation of consoles may just be the most pirate-proof cycle yet, as the PlayStation 4 and Xbox One have yet to successfully cracked. Whereas piracy was rampant on the Xbox 360 thanks to a swap of the DVD-ROM drive and the PlayStation 3 had its own convoluted system, Sony and Microsoft's attention towards instantly rectifying any possible exploits through constant updates have largely nipped that problem in the bud.
A problem that Nintendo had HUGE issues with, when it came to their mobile devices. The Nintendo DS was notorious for being a pirate's haven. People could easily purchase a special cartridge for the device, slot in a micro-SD card and download a few illegal hacked ROMs off the net. It's a problem that the Nintendo 3DS also had to a certain degree, and it's a problem that the Nintendo Switch might have in the future.
That's according to the hacker team Fail0verflow , who claim to have found an exploit that is impossible to patch without entirely rewriting the Switch hardware. That hack was uncovered on January 07 via Kotaku, while earlier in 2017 another hacker group by the name of Team-Xecuter revealed a custom mod chip that would run their own custom firmware. Adding even more fuel to that fire, was hacker Hexkyz and his claim of an exploit that was capable of functioning across all firmware released so far.
We made a nice scroller for Switch 🙂 pic.twitter.com/kUWTVMQf8s

— fail0verflow (@fail0verflow) January 7, 2018
At the Schedule 34th Chaos Communication Congress, hackers Derrek, Plutoo, and Naehrwert claimed that the Nintendo Switch had "a custom OS that is one of the most secure we've ever seen" (hat tip to Kotaku again). While the goals of numerous groups looking for the ultimate Switch hack are largely focused on custom homebrew software (Hexkyz's hack will be reserved for hobbyist programmers as an example), one can't help but shudder at the thought of the Switch being a pirate haven.
It's something that will happen eventually, especially with the console having an SD card slot that could easily be filled with a program that hacks through the security of Nintendo's blockbuster device and allows for rampant copying of games. Hopefully, the Big N has a plan in place to combat that potential future.
Last Updated: January 19, 2018