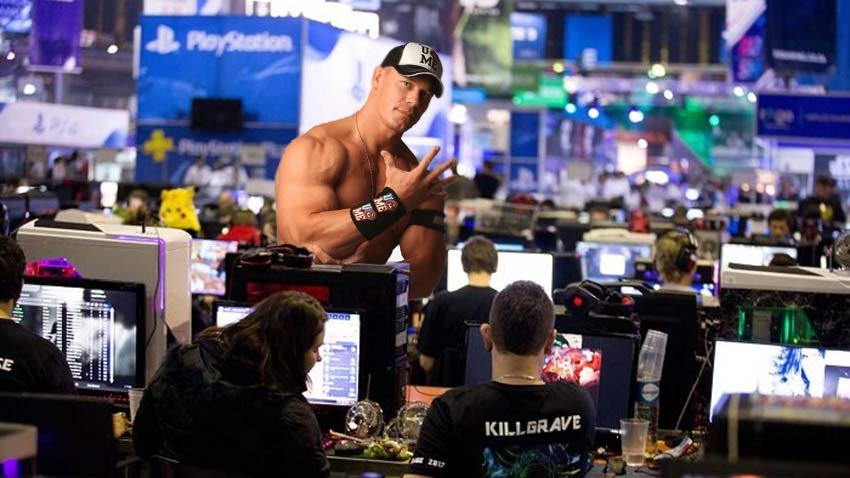 A quarantined zone, soulless eyes catching your gaze and the faint smell of body odour that's barely covered up by a can of Axe deodorant. Sound familiar? If it does then congrats, you've probably endured one of the annual NAG LAN weekends that have become a trademark staple of the long-running gaming-centric convention that is rAge.
The mother of all LANs, the NAG LAN is once again coming back to rAge for another go, with tickets going on sale next week (tip o' the hat to NAG). Here's what the standard edition ticket gets you for R700:
NAG LAN General ticket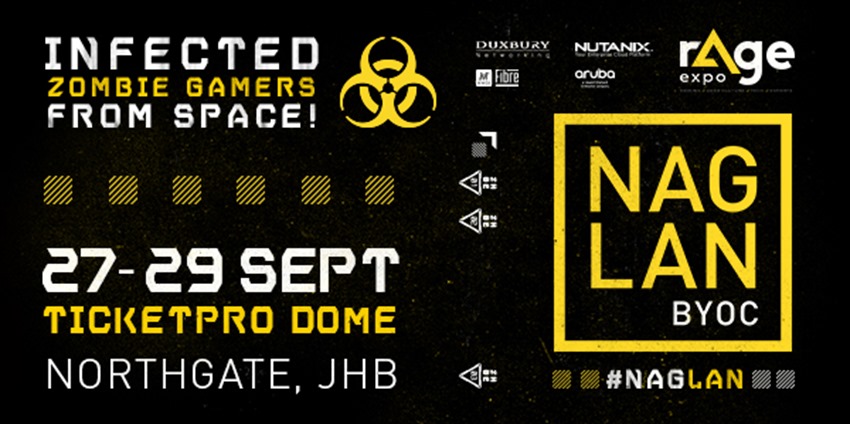 Access to the Mezzanine (green) area or the Blue Wing (blue) area for your gaming weekend
Weekend pass to rAge
Valid for entry from 7AM on Friday 27 September and expires at 3PM on Sunday 29 September
Access to that one dude who shares all manner of weird porn through the network, probably
This year will also introduce a super version of the NAG LAN ticket, which will set you back some extra Randelas. R1050 to be exact:
NAG LAN Super Pass
Access to seating in the Blue Wing (blue) area only
Valid for entry from 6PM on Thursday 26 September and expires at 3PM on Sunday 29 September
15% discount at ye olde NAG shoppe
Up to 15% discount on goods at The Matrix Warehouse stand
A free can of Red Bull on entry
A Huawei Hoodie neck pillow
Access to weird porn dude's 4K folder of porn
If you fancy being caged off from the rest of the people attending rAge and spending your weekend getting teh fragz, then you can grab a ticket from July 27 on the rAge website from 9 AM. Or you can buy a ticket in person from a TicketPro vendor like some sort of freak who actually goes outside and bakes their skin in the blinding light of the ball of fire that we orbit.
So what do you reckon? Is the NAG LAN still worth the price of admission, or do you expect more from such an event before you spend your Randelas on it? Sound off below.
Last Updated: July 17, 2019