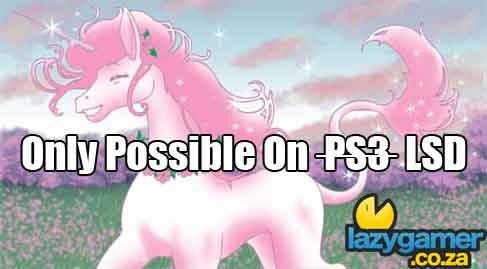 Both Nick and Gavin have made vocal their displeasure at at the hyperbolic rhetoric thrown around by first party developers. It's time for them to grit their teeth as yet another Sony-owned studio proudly proclaims that their game is "Only possible on PS3". The following is from an Ars Technica interview with Naughty Dog.
"I guarantee that this game couldn't be working on XBox 360. It would be impossible. I'm 100 percent sure of this." Bold words indeed, from the mouth of Christophe Balestra, co-president of Naughty Dog , on their upcoming PS3 exclusive Uncharted 2. "First of all," He continued "we fill the Blu-ray 100 percent, we have no room left on this one. We have 25GB of data; we're using every single bit of it."  That's a lotta Gee Bees!
"You can play the entire game without loading. We don't require an install. We're doing all the post-processing effects on the SPUs [Synergistic Processing Units]. The quality of the depth of field we have, you can't do that on the Xbox. "We've invested a lot of time maximising the power of the machine," he continued, starting to sound like a PS3 salesman. "That's our job, to make the PS3 shine."
Uncharted 2 is indeed an incredibly tasty looking game and one of my most anticipated titles this year, but I was sure developers had reached the general consensus that both current-gen machines (Suck it, Wii) were, barring a few positives and negatives on either side, technically on par.
Source : Ars Technica
Last Updated: August 28, 2009