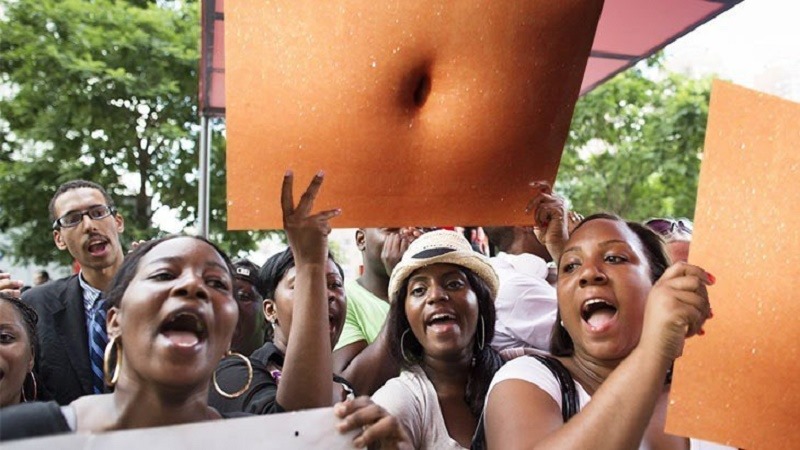 If you're lacking incentive to go blow stuff up in glorious fashion in Battlefield 4, you'll be happy to know that the Naval Strike DLC will be free for this entire week (via PC Gamer). If you grab it before July 26th, it's yours to keep forever and ever amen.
"But wait, why are EA handing out free DLC?" I hear you ask. Simple, it's all part of a promotion they've been running since May. The goal of this incentive simply, is to get people hyped for their next shooter, Battlefield 1.
Anyhow, sea warfare! Here're all the goodies, and the sort of action you can expect from Naval Strike…
Five new weapons await your loadout, along with the new 3-grenade launcher attachment for the Assault class and Anti-Heli mine for the Engineers. Battle over both land and sea with the new amphibious hovercraft vehicle, and relive the martial glory of yesteryear with the Carrier Assault Mode, a re-imagining of the classic Battlefield 2142 Titan Mode.
The DLC also ships (HA) with four new maps. Here's an overview of each.
Lost Islands: Amidst the fishing villages of these tropical isles, a downed passenger plane makes a strategic staging area for conquest.

Nansha Strike: The largest ocean map in Battlefield history is the proving ground for your squad, as you battle both the enemy and choppy, stormy seas.

Wave Breaker: Shipping docks give scant cover as you rush between rocky islands, but you can lure your opponents into the hazard-filled naval base.

Operation Mortar: Utilize your siege-breaking skills as you storm an abandoned cliff-side resort, and enjoy the vistas of your newly-captured HQ.
I haven't touched Battlefield since it first launched back in 2013. Seeing as I've just installed a new graphics card, I'm sorely tempted to download it and give it go with everything dialled to max. That's something I wasn't able to do back then!
What about you? Are you still playing Battlefield 4? Does this free DLC tempt you to get back into it?
Last Updated: July 21, 2016