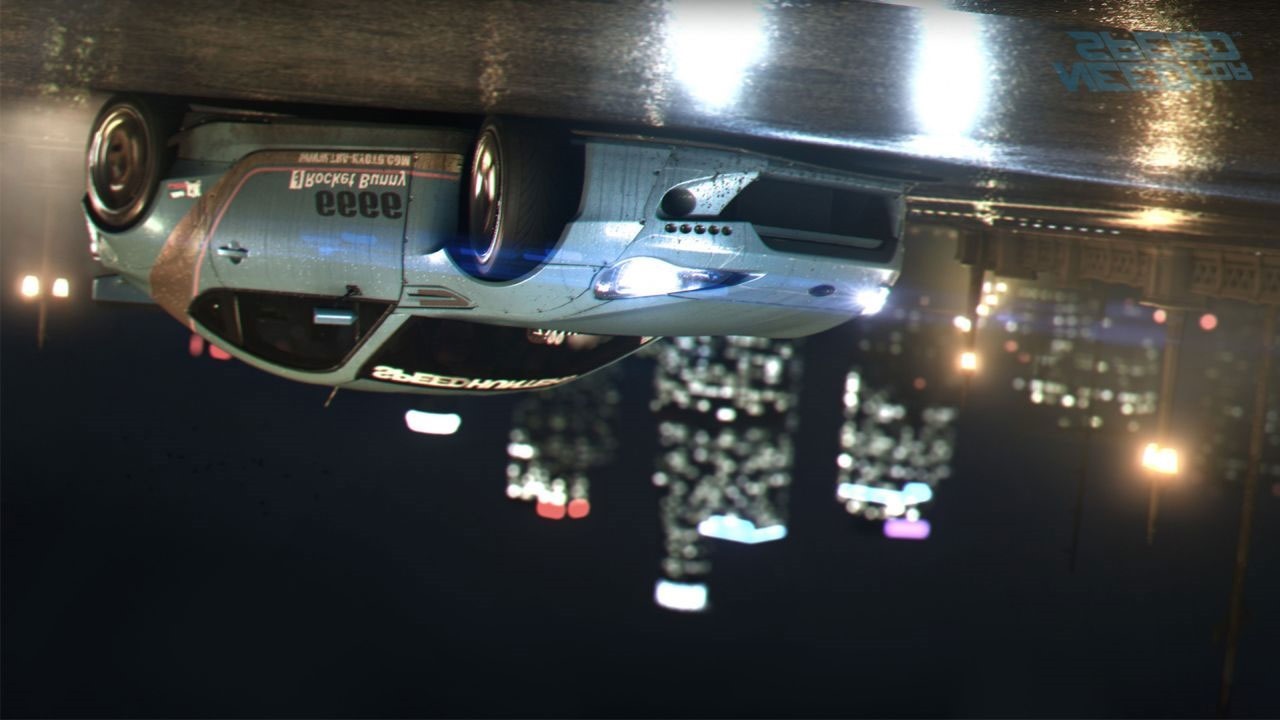 EA is not seen as the most consumer-friendly purveyor of games these days, but it seems that the EA of old is going away. Under new(ish!) CEO Andrew Wilson, EA certainly seems to be doing all they can to avoid another Golden Turd award.
There's a new Need for Speed coming, rekindling the fires of many lapsed arcade racing game fans – thanks to it being a bit of a blend of newer Need for Speed games, with the fan favourite Underground series. Because EA is EA, there's been the hanging, gloomy cloud of expectation that the game would be riddled with micro transactions, and saddled with superfluous DLC.
That's not happening.
In a long FAQ about the game, EA's said that there are no plans for DLC of any sort, and that there'll be no micro transactions in sight.
"We plan to release a series of free content updates for Need for Speed. We currently have no plans for any paid DLC." Elsewhere in the FAQ, they say: "There will be no micro transactions."
None. That said, there are pre order incentives and collector's editions extras, like the BMW M3 E46 which is instantly available to those who pre-order the Deluxe Edition. Players will, however, be able to earn enough in-game money to buy the car in the normal course of the game without pre-ordering. What a topsy-turvy world we live in.
We told you just yesterday that the PC version of the game was delayed to next year, so that it could get a bit more polish and have, amongst other things, an unlocked frame rate. What of the PS4 and Xbox One versions then? It's capped at 30 on both.
"We always look to maximize the game technology with the platform technology for the experience we're building, which is why the game will run at 30fps on both Xbox One and PlayStation 4. By doing this we ensure that your gameplay experience remains incredibly smooth and allows you to experience the high speed, adrenaline fuelled gameplay that you've come to expect from the Need for Speed series."
The game is all about building a bond with the cars you have, but not in that mechaphiliac sort of way.
"We believe in creating a bond and relationship with your cars. It's about finding a ride and taking it from stock, to stock plus awesome through some of the deepest customization in Need for Speed history. You will have a five car garage – if you fill all your spaces, you can chose to sell and purchase a new car, or continue to max out your current ride through the extensive performance upgrades available to you so you can take on anyone on the streets."
Need for Speed is coming to consoles in November this year, with the PC version coming early 2016.
Last Updated: September 16, 2015