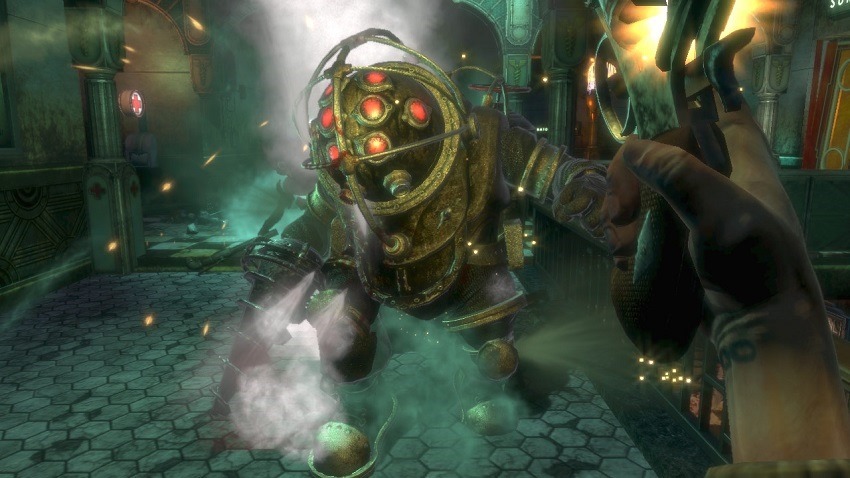 If you've been wondering what exactly publisher 2K is doing with the BioShock name, you're not alone. It's been some time since the launch of BioShock Infinite, and while certainly not the best in the series it still garnered enough critical and commercial success to warrant a continuation. But Irrational Games shut their doors not too long afterwards, and the franchise has been dormant since. But that might all change soon, as a new report (which coincidentally has nothing to do with BioShock) has confirmed that one is in fact in development.
Kotaku's Jason Schreier reported on the ups and downs of another 2K studio, Hanger 13, and what they've been struggling with since the launch of the mediocre Mafia 3. The studio reportedly began work on another Mafia game set in Vegas, but scrapped the idea to work on some new IP. That project has also been put on hold, with Hanger 13 no unsure of what the future holds for them. But the biggest news of the story was, unsurprisingly, not even about that. Instead, it was what Schreier found out about a studio over the road.
This new, unnamed studio is being kept as secret as possible, and so is their project. Which is, according to the report, a brand new entry in the BioShock franchise. There's no word beyond that though. No indication if this is seeking to continue the work that Ken Levine and company started, or just use the name in an entirely different way much like Bethesda did with their Prey reboot. Considering how BioShock Infinite's Burial at Sea DLC wrapped up the connections between Rapture and Columbia very nicely (arguably the best part of Infinite entirely), it would be safe to assume 2K is using this name for a brand new direction.
But what makes BioShock really tick? For me it was the sense of wonder and storytelling, which still never reached the standards the first game set more than a decade ago. The series leaned heavily into action after that, and lost some of the minute detail in its atmosphere and horror. BioShock is a game about morals and ideals, and its later sequels really missed that entirely. Hopefully whatever 2K is cooking up manages to make it to release, and perhaps brings us back to those storied heights again.
Last Updated: April 16, 2018