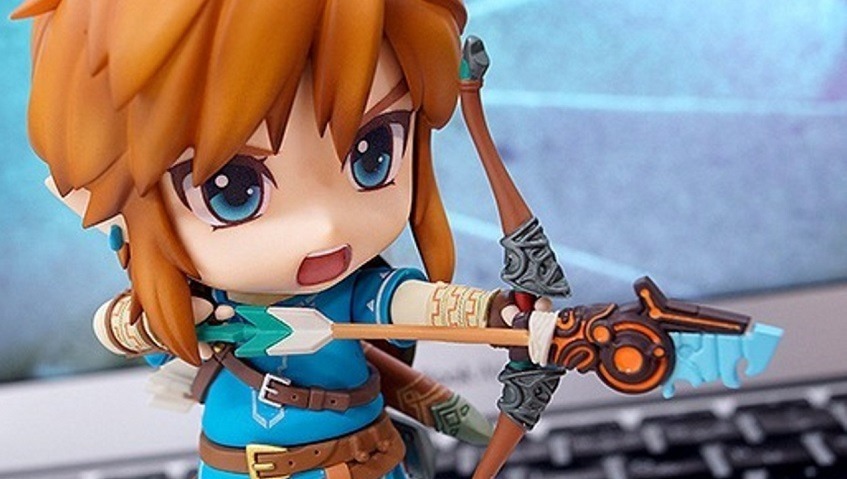 The Legend of Zelda: Breath of the Wild is arguably the only reason to get excited for the Nintendo Switch at launch, but that's only if you're looking through the narrow cone of software. Outside of that sphere lies a plethora of new Zelda merchandise waiting for overly eager fans (like me), and it wouldn't be right to start anywhere else other than the Good Smile Company. The toy makers have replicated Link is suitable chibi-like form for many core Zelda releases in the past, but they're going above and beyond for Breath of the Wild.
As usual, you'll have two variations of an adorable Link to choose from. The regular version comes with Link recreated in some stunning detail, from the creases in his blue tunic to the expressions in his multiple, interchangeable faces. He'll have multiple weapons to equip on the crystal stand that comes with the figure, which allows you to easily pull off some iconic Link poses.
But it's the slightly pricier DX (break it down) version that you're going to want. You get all the standard options, along with a hooded Link head and additional accessories such as a club, chicken leg (yes) and axe. But most importantly you'll get Link's trusty steed – which may or may not be named Epona – that will let you truly turn this small figurine into an instant deskbound eye-catcher. Better still is the fact that other past Link figure from the Nendoroid line will be able to use him too.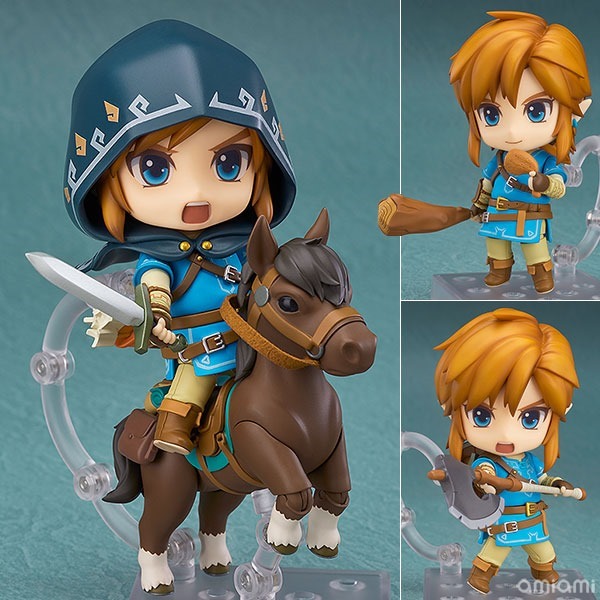 Breath of the Wild Link will be up for pre-order today, and although there aren't any official prices yet you can expect to pay around $65 for the regular version, and around $15 more for the DX. This might be the one Nendoroid I stop googling endlessly and actually buy, because it's just too darn cute not to. Breath of the Wild is out on March 3rd for Nintendo Switch and Wii U.
Last Updated: January 31, 2017