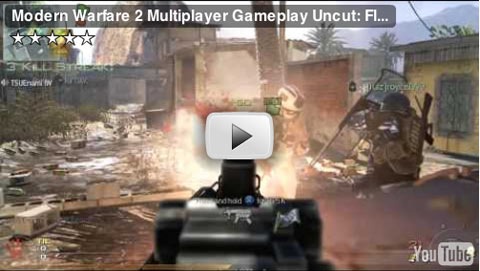 Have any of you heard of a little upcoming game named Modern Warfare 2?
Oh that's right, of course you have. So check this out, this latest multiplayer video shows just how effective a riot shield is going to be in game modes like capture the flag and also shows us how it must be really crap to have blood all over your eyeballs.
What you really want to do is to wait for the bit at the end of the video, where not only will you see good ol' FourZeroTwo from Infinity Ward get a flying knife to the head but you will also get to see how the new host migration is going to work.
Basically, games will never drop again. They will simply pause, find a new host and start a countdown clock so that you can all happily carry on playing.
Sounds awesome, looks awesome. Video below.
Last Updated: September 2, 2009