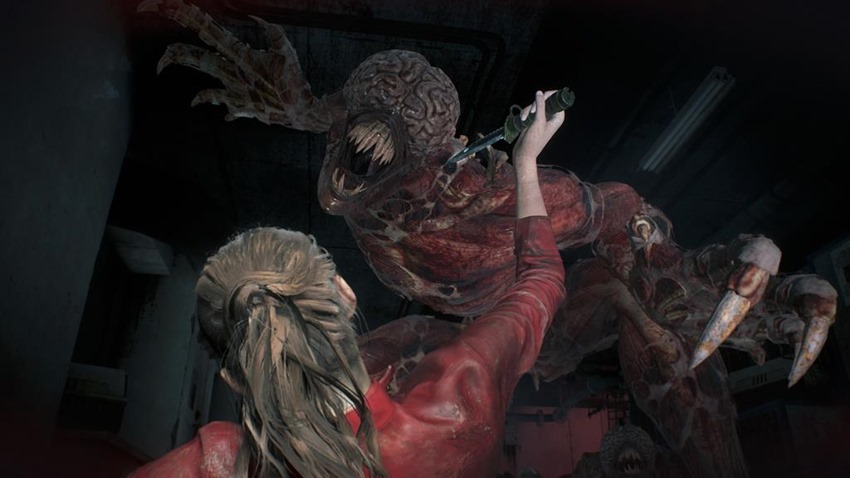 There's no shortage of monsters in the Resident Evil franchise that won't give you what scientists refer to as "the heebie-jeebies". Sure, the undead and the assorted ankle-biters that spawn forth from the regular T-Virus infection are bad enough when they form a mob of brain-dead chompers, but it's the other monsters that the virus is capable of producing that sees my skin go into full goosebumps mode.
That idea of seeing flesh corrupted, twisted and shaped into a mass of hideous organs and teeth, it sent a shiver down my spine twenty years ago when I first played Resident Evil 2 and said shudders are still woven into my very DNA whenever I get a flashback. The one creature that might just trigger the worst Vietnam war flashback cliché in me possible?
Those damn Lickers, agile undead bastards who happened to be capable of attacking you with an appendage that would give Gene Simmons a run for his money. In Resident Evil 2's upcoming remake, the Lickers are back and nastier than ever. Capcom released some new footage of the tongue-tied bastards, which you can see below while I go scrub the fear off my body. Thanks, AllGamesDelta:
Or, if you're trying to save some bandwidth, here's a bunch of screens instead: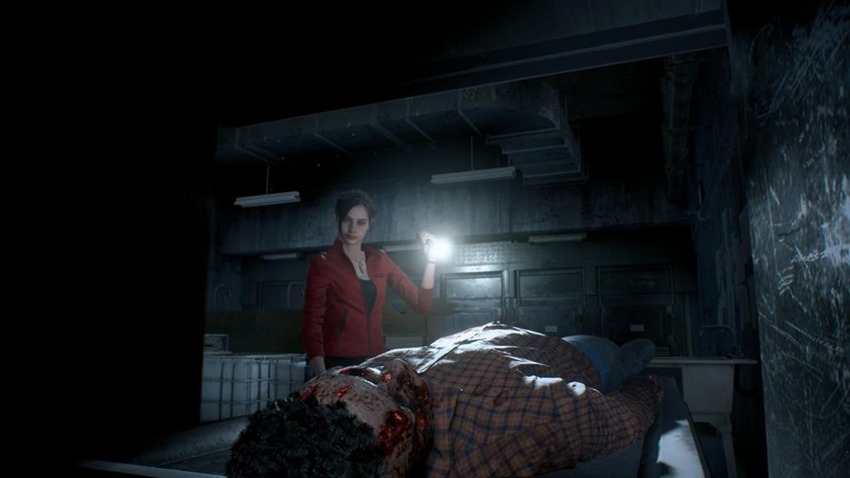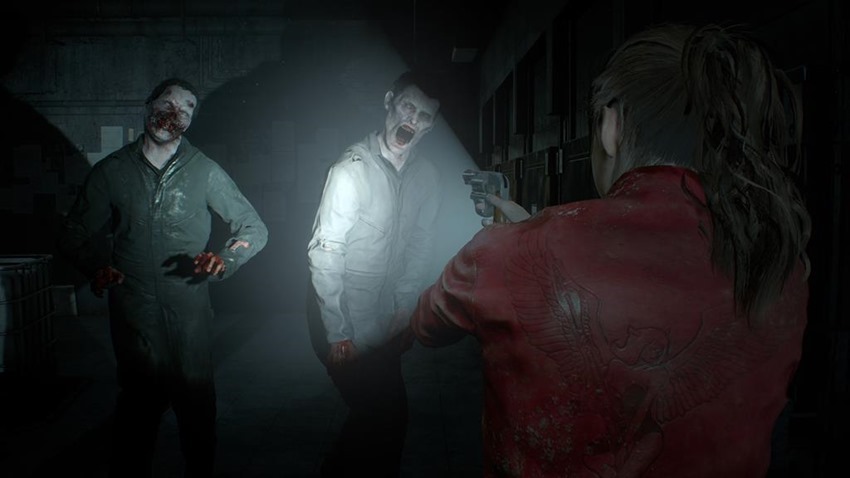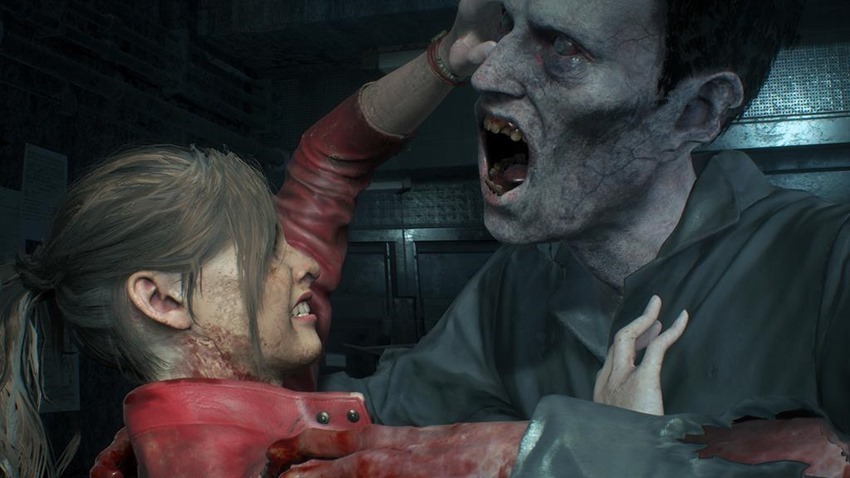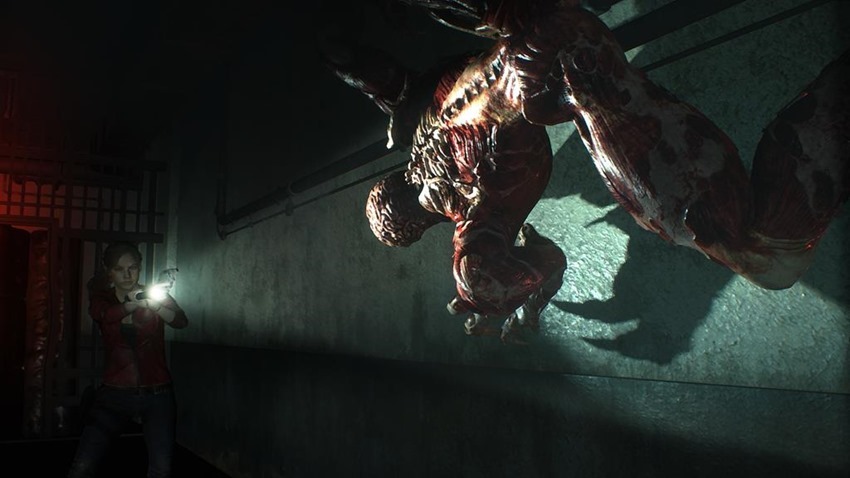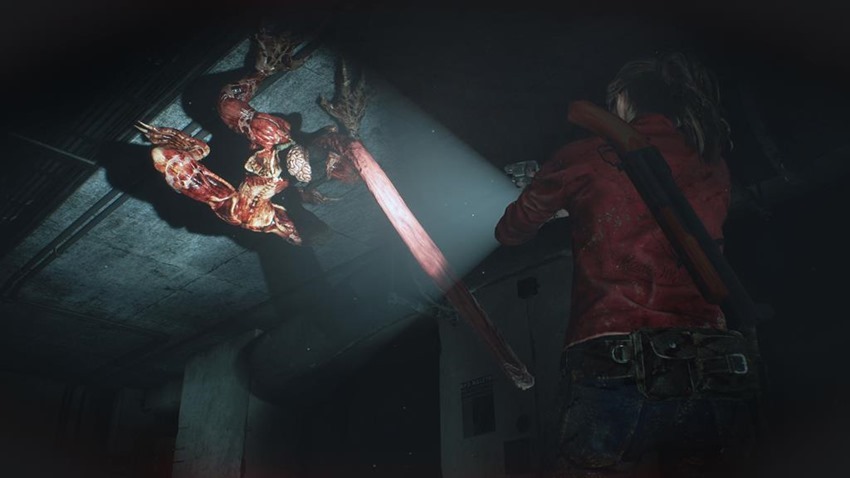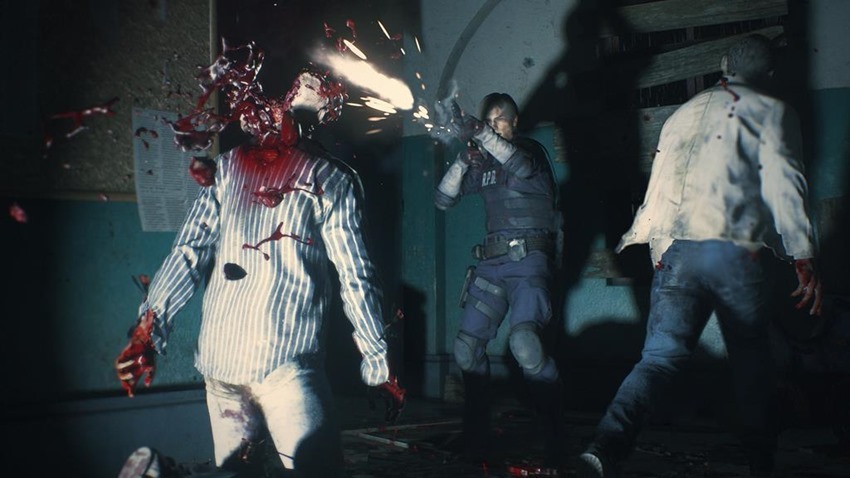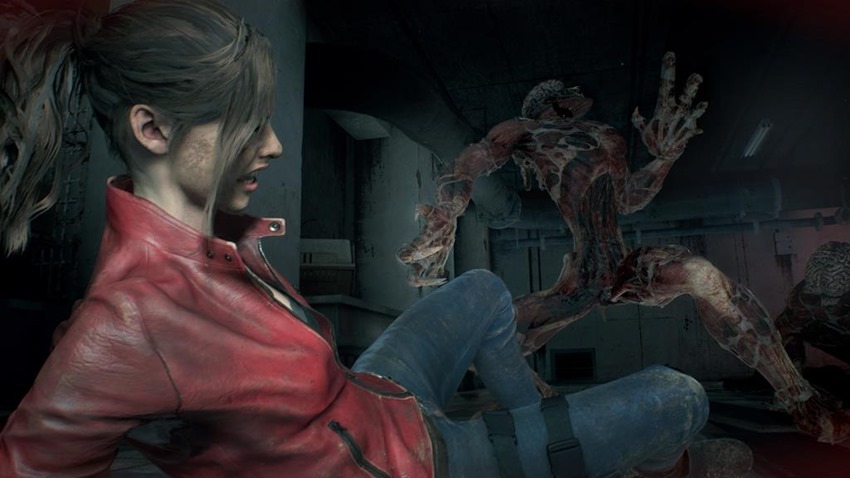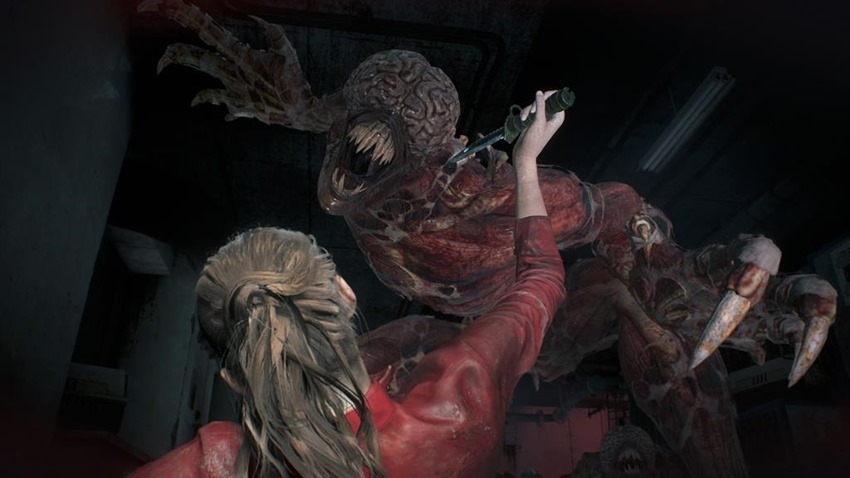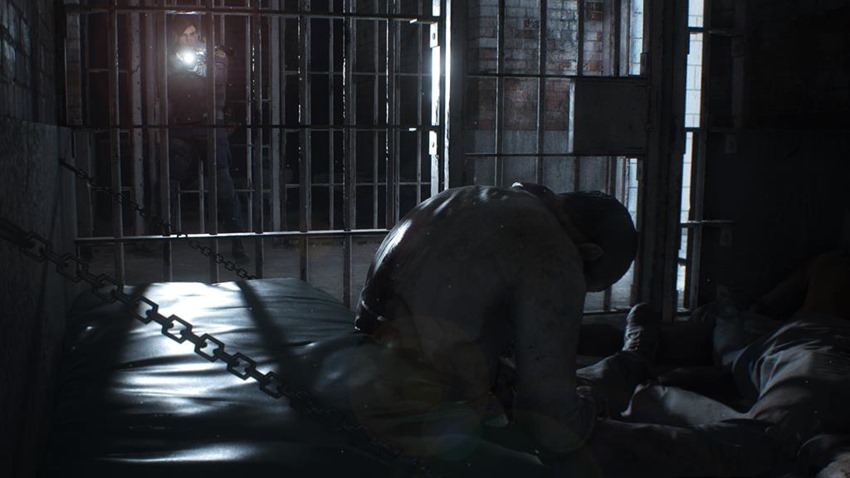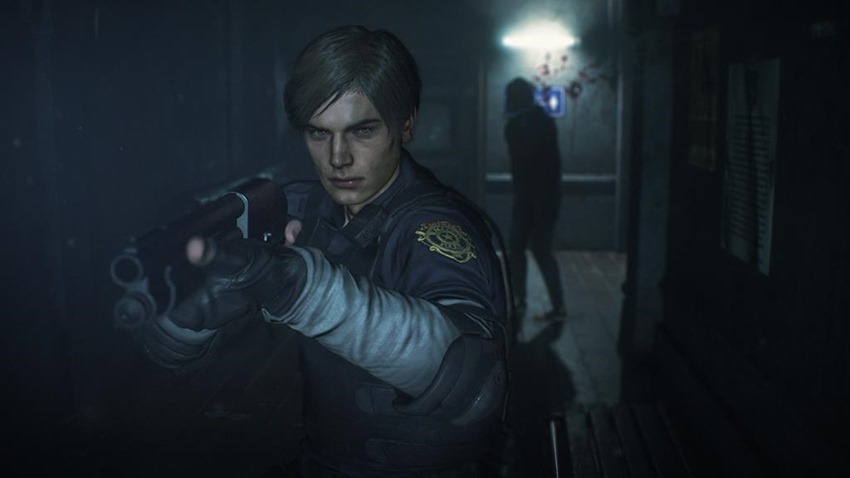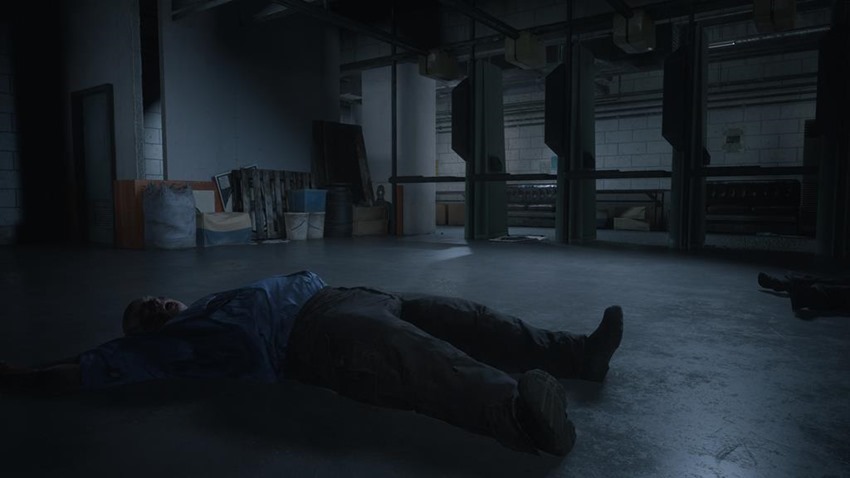 HRRRRRNNNGGGHHHH. Sorry, damn jitters. Do you still even remember that first scene in the OG Resident Evil 2 when the Licker made its grand debut? That creature, slowly stalking you from a ceiling, biding its time and coming into view and then unleashing that horrific tongue from its gaping maw. A creature that is all exposed muscle, brain tissue and talons that ripped forth from its very skin and resulted in an abomination that began infesting Raccoon City. If H R Geiger made Pokémon, this is what Lickitung would look like.
That, ladies and Germans, is what I call nightmare fuel. The Resident Evil 2 remake is out on January 29, 2019.
Last Updated: October 9, 2018