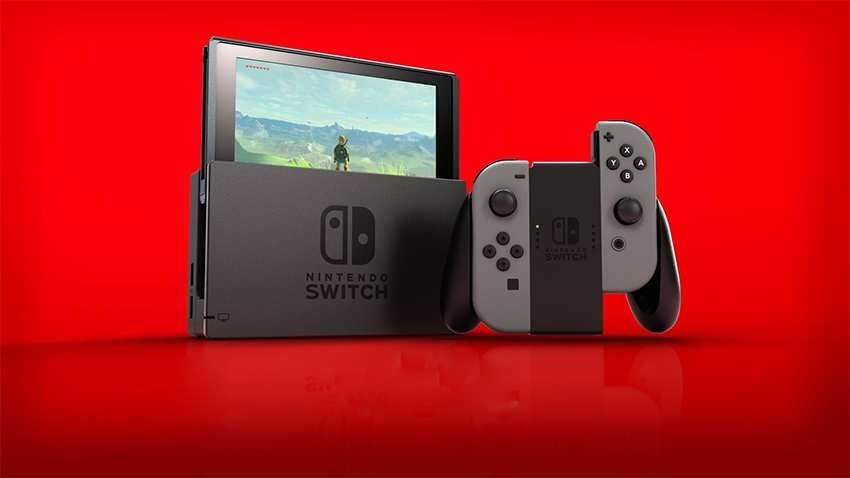 I love Nintendo's Switch with all of my heart. Launched in March this year, it's easily the console I've spent most of my time this year playing. With Mario on the way, it's likely to get many more hours of use from me this year yet.
That said, it launched with some basic functionality missing – much of which is still absent from the austere user interface. Some of the most requested features are finally in.
Nintendo's Switch firmware 4.0 has launched, bringing with it some minor, but welcome additions. For starters, the promised video capture makes its debut, with the Switch now allowing players to capture 30 seconds of gameplay in select games, and then edit and post that capture to Facebook or Twitter. While 30 seconds is not a lot of time at all, it's something. Right? The game supported at the moment are The Legend of Zelda: Breath of the Wild, Mario Kart 8 Deluxe, ARMS, and Splatoon 2.
The update also adds new profile icons from the Legend of Zelda and Super Mario Odyssey before the release of Mario's Switch platforming debut.
Quite probably the most requested feature is the ability to transfer user and save data. It still only allows transfer between two functional systems, so it wouldn't have helped the poor people who lost their 80-hour Breath of the Wild saves, but having the option is welcome.
One of the coolest features is the ability to do software version matching with a local group of players. If you get together with a group of friends for some local, ad-hoc Switch multiplayer and there's a version mismatch, you can now beam the latest update for a game to those who've yet to update.
Lastly, players can now digitally pre-order games from the eShop, though I don't see the point of that considering those games will never run out of stock. Still, nice to have I guess. That said, I still can't pre-order Super Mario Odyssey locally, so that's a feature that may be rolling out.
Update 4.0 is out right now, and you can find more information here.
Last Updated: October 19, 2017