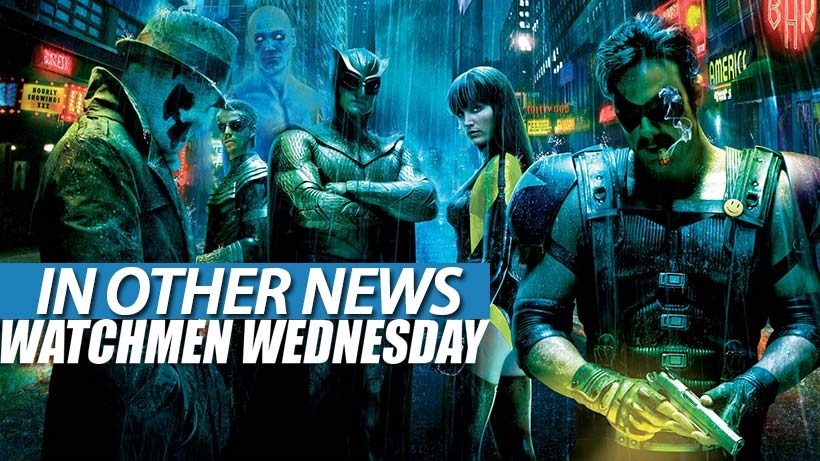 With the world on the brink of anarchy, I've decided that a new leader is needed. Someone who understands the people, and desperately wants to throw them all into a massive furnace. Someone who can lead the planet into a glorious new golden age, where science is devoted in a singular attempt at making Pacific Rim a reality. A leader for life, who'll go quickly mad with power because he understands that nobody listens to you when you go mad without power.
Folks, that person is me. Vote for the D. Vote for change. Vote for a man who'll make your life better. Vote for a person who'll break into your homes at night and sell your organs to zoos as a cheap meat substitute. HAAAAAARRRRRUUUUUUUU! VOTE D!
In Other News: Activision is sort of skipping E3, Zynga gets some EA magic, Dawn of War finally adds a necrotastic addition and anime movies for kids that I haven't recommended.
Here's the news that we didn't post today, because eeeeeeeeeeey! Say hello to the bad guy!
News
Activision will not have a booth at E3
Bloodstained development update offers 3D model glamour shots
Former EA exec Frank Gibeau is the new Zynga CEO
Five years later, Dawn of War II: Retribution adds the Necron Overlord
Towerfall creator shows work on eight-player mode
Next Forza game to feature the new Lamborghini Centenario on the cover
Further Steam security changes detailed
Knights and Bikes Kickstarter nearly over, first stretch goal adds online co-op
Stuff
Japanese artists show off their workspaces
Dark Souls 3 and the meaning of 'utsukushi'
The five best anime movies for little kids
Digital Foundry's guide to the best PC controllers
Videos
What's on at The Movies
Idris Elba confirmed to be Roland Deschain as Stephen King & Nikolaj Arcel talk about THE DARK TOWER movie
Lonely Island's secret comedy gets a silly title and poster
Midweek Movie Mouth-Off: Leo has his Oscar, who's next?
This new trailer for PENNY DREADFUL season 3 wrote the bloody book on sin
THE DEPARTED being developed as a TV series
The official synopsis for POWER RANGERS reboot has been revealed
See Batman fight Superman in this new clip from BATMAN V SUPERMAN; plus new featurette and TV spots
Last Updated: March 2, 2016