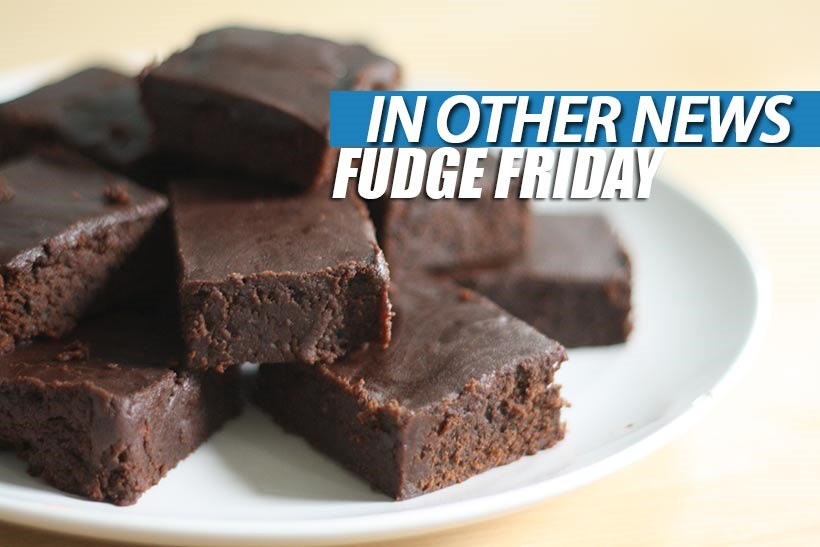 A lot of you guys are going to be going on vacation soon. Glorious, wonderful vacation, spent far away from work or any proper responsibilities. But not Lazygamer. No sirree, we ain't going nowhere. Lazygamer is still dedicated to bringing you news, with our signature brand of commentary and accepted mockery of yours truly. So while you may be missing out on the daily grind for a few weeks, you can rest easy knowing that we'll still be here.
I'd like to say that it's because we're so dedicated to our jobs. But the more simple truth is that the boss lost the keys to our leg-cuffs, so we're stuck here for the long haul. Man, I hope somebody empties my butt bucket soon.
In Other News: Total War devs are shocked, Hideo Kojima was blocked and Sega is looking f***ed.
Here's the news that we didn't post today, because we were too busy using our weed-whackers to join the gardening Mafia.
News
You may still be able to get into the Doom alpha
Tron Run/r is now in Early Access
Keighley: Konami blocked Hideo Kojima from The Game Awards 2015
Rock Band on Oculus Rift is happening
Here's when you can play This War of Mine: The Little Ones on PS4 and Xbox One
Sega reduces financial forecast again
The Shovel Knight amiibo is coming to Europe almost a month before North America
Total War devs admit to being 'disheartened' at Chaos Warriors DLC backlash
Stuff
Performance Analysis: Uncharted 4 multiplayer beta
The race car of the future is a work of art
The Smash community is chaos right now
Videos
Mighty No. 9  – Bring it trailer
Shaq Fu: A Legend Reborn Debut Trailer
Paragon – Grux reveal trailer
What's on at The Movies
A Review in 4 Questions: STRETCH
Season 6 of GAME OF THRONES has no idea what's going to happen
Movies Out Today – 04 December 2015
Star Krysten Ritter and showrunner Melissa Rosenberg talk JESSICA JONES
Whoo Hoo! SAMURAI JACK is coming back in 2016!
DVD REVIEW: SOUTHPAW
We review CREED – It's a knockout!
Last Updated: December 4, 2015