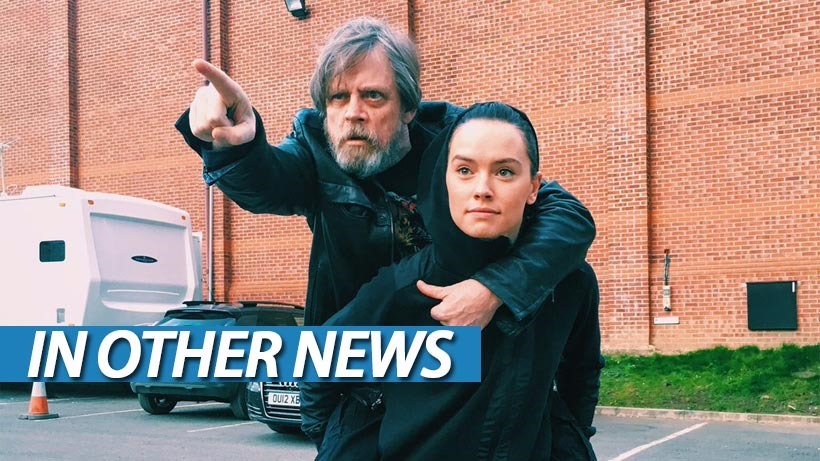 One of my dreams, of which I have many twisted ones that formed the basis for Twin Peaks, is the ultimate room. Now, don't call it a man-cave because that's worse than using the word "moist" in polite conversation, but I've often dreamed of having that one room to fill with as much materialism as possible. Consoles as far as the eye can see. My batsuits properly displayed. A button to push that unleashes the hounds when the local mormons refuse to take a hint.
Man, if I had the money for something like that. If only. I'd have a massive TV on my wall with visuals so sharp, it'd stab your eyes apart. A shelf filled with the latest games. Another shelf dedicated slowly to a growing army of Sideshow Collectible figures. A chair so comfy, that it would claim my soul just like that piece of furniture from an episode of The Tick. What about you? What would your dream lair/den/Bat-cave contain?
In Other News: The Consortium is off to a strong start, Hawking Kombat, Quantum Break is selling well and this NES Zapper will show that laughing dog in Duck Hunt who's the real boss.
Here's the news that we didn't post today, because we were too busy trying to justify spending R5000 on a plastic boy.
News
Consortium sequel off to strong start on Fig
Fuzzy automated death comes for us all in Automata Empire
Codemasters 'in a growth cycle again'
Final Fantasy XV unlikely to get simple PC port
Science Kombat lets you beat up Charles Darwin as Stephen Hawking
Quantum Break is "biggest selling, new Microsoft Studios IP this generation"
How Brian Fargo's fire-and-brimstone preacher grandfather ended up in Wasteland 2
The Division's daily missions are gone – bug to be fixed with April update
Stuff
This gunmaker made a real-life NES Zapper handgun
Digital Foundry: Hands-on with Star Fox Zero
Minecraft Times Square is way less crowded
Finding the humanity in Dark Souls 2
Videos
What's on at The Movies
And your 2016 MTV Movie Awards winners are…
Jason Momoa talks BATMAN V SUPERMAN reaction, hype for AQUAMAN and JUSTICE LEAGUE
Hell is not done with this trailer for PENNY DREADFUL season
First critical reactions to CAPTAIN AMERICA: CIVIL WAR call it an "action masterpiece"
Last Updated: April 11, 2016