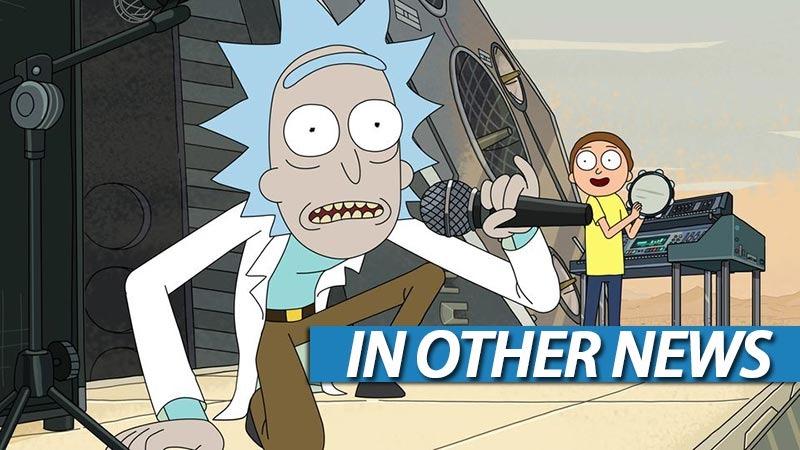 Ah, Friday. Truly the greatest of days to ever end with a "y". There's something magical about knowing that pretty much anything goes on a Friday night, because whatever happens will be Saturday's problem and responsibility. I plan to have a wild night myself. Oh yes, the roof, it shall be raised as I let loose, dress in some fly threads and meticulously catalogue my collection of 2000AD comics. Whoop whoop! Gonna get down tonight yo!
In Other News: Make America Brannigan, Bethesda isn't keen on a Skyrim movie and some little nightmares have been revealed.
Here's the news that we didn't post today, because we were too busy getting schwifty.
News
Indie horror title Little Nightmares officially revealed
Doom's deathmatch mode is still on the way, id would have released it earlier in hindsight
Pokemon World Championships closed to the general public
GoldenEye: Source receives first major update since 2013
There's gonna be a demo for Ace Attorney – Spirit of Justice
Mauricio Pochettino is the face of Championship Manager 17
Even the monsters are cute in World of Final Fantasy
Bethesda not keen on Skyrim or Fallout movie adaptations
Stuff
Zapp Brannigan's voice actor reading stupid Donald Trump quotes
Tech Analysis: No Man's Sky
A very bad Warhammer 40K game
Telltale Batman has tech issues on consoles too
Videos
What's on at The Movies
You don't rob a blind man in this trailer for the R-rated thriller/horror DON'T BREATHE
We review PETE'S DRAGON – Magical family yarn, filled with emotion and old-timey charm
Fox reveal why planned X-Men spinoff series HELLFIRE got canned
This new ROGUE ONE trailer has a chance to make a real difference
Last Updated: August 12, 2016